« Back
Adult Total Joint Reconstruction Fellowship
Biography
Obi U. Osuji, M.D., is board certified by the American Board of Orthopaedic Surgery. He is fellowship trained in Adult Reconstruction. His practice includes orthopedics with specialty in adult reconstructive surgery of the hip and knee. Dr. Osuji specializes in direct anterior approach total hip replacement, robotic total knee arthroplasty, total hip arthroplasty, and unicompartmental knee replacement, also known as partial knee replacement.
Areas of Interest
Direct Anterior Approach Total Hip Arthroplasty / Front Hip Replacement
Primary Total Hip Arthroplasty
Robotic Total Hip Arthroplasty
Hip Arthroscopy
Minimally Invasive Total Knee Arthroplasty
Patient Specific Total Knee Arthroplasty

Revision Total Knee Arthroplasty
Robotic Knee Arthroplasty
Unicompartmental Knee Arthroplasty / Partial Knee Replacement
Adult Reconstruction
General Orthopedics
Board Certification

American Board of Orthopaedic Surgery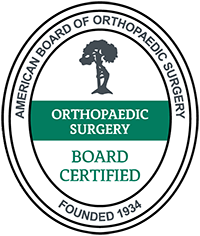 ---
Education
Fellowship: Steadman Hawkins Clinic of the Carolinas, Greenville, SC, 2012 – 2013, Adult Reconstruction Fellowship
Residency: Howard University Hospital, Washington, DC, 2006 – 2011, Orthopedic Surgery Residency
Medical Degree: Stanford University School of Medicine, Palo Alto, CA, 2001 – 2006, Doctor of Medicine
Undergraduate Degree: City University of New York, New York, NY, 1994 – 1999, Bachelor of Science (BS) in Biochemistry, summa cum laude
---
Memberships & Recognition
Professional Memberships
American Academy of Orthopaedic Surgeons (AAOS)
American Association of Hip and Knee Surgeons (AAHKS)
J. Robert Gladden Orthopaedic Society (JRGOS)
American Medical Association (AMA)
---
Community Involvement
Dr. Osuji and his wife reside in the Dunwoody area. In his free time, he enjoys basketball, soccer, and movies.
---
Hospital Affiliations
Gwinnett Medical Center Duluth
Gwinnett Medical Center Lawrenceville
Emory Johns Creek Hospital
Piedmont Atlanta Hospital
Member of the Piedmont Clinic
---
Media

Orthopedic Surgeon specializing in Adult Total Joint Reconstruction, including Direct Anterior Approach Total Hip Replacement, serves patients in the greater Gwinnett and Johns Creek areas.
Read More
dr osuji, dr. osuji, dr obi osuji, dr. obi osuji, obi osuji,, obi osuji, md