Home
/
Media
/
OrthoAtlanta Athletic Training Room Unveiled At Clayton State University
OrthoAtlanta Athletic Training Room Unveiled at Clayton State University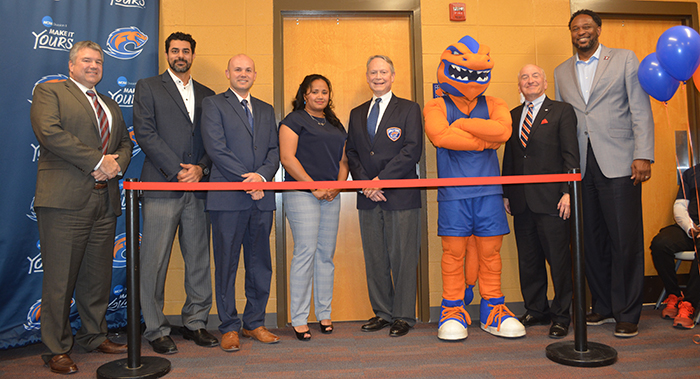 Clayton State University proudly unveiled its new OrthoAtlanta Athletic Training Room on Monday, November 26, 2018 in a ribbon-cutting ceremony presided by Clayton State University president Dr. Tim Hynes and its new Director of Athletics Ryan Erlacher. The event was attended by college administrators, members of the Athletics department, Laker student-athletes, and representatives of OrthoAtlanta Orthopedic and Sports Medicine Specialists. The project, over two years in development, and part of a six-month build, brings to reality a dedicated athletic training space that is now over three times the size of the previous training area with multiple fixed and portable treatment tables, a pair of taping stations, hydro area, training equipment and offices.
OrthoAtlanta has served as the official orthopedic and sports medicine provider to Clayton State Athletics since 1990 in a role that was initiated by OrthoAtlanta orthopedic surgeon, Dr. Joseph S. Wilkes. OrthoAtlanta orthopedic surgeon, Dr. Timothy N. Ghattas, now serves as the team physician, and together with CSU Athletics staff, was aware of the athletic training needs of the growing Clayton State Athletics department.
In the Fall of 2016, a $60,000 donation made by OrthoAtlanta to Clayton State Athletics put the wheels in motion to bring the new OrthoAtlanta Athletic Training Room and equipment to the CSU campus. It was the largest athletics-based donation in Clayton State Athletics history, and largest single donation ever made by OrthoAtlanta, one of the largest physician-owned orthopedic and sports medicine practices in the greater Atlanta, Georgia area with 37 physicians and over 450 employees serving in 14 offices across the metro area.
Sharing insight into the importance of the new OrthoAtlanta Athletic Training Room, Clayton State University President Dr. Tim Hynes said, "It was not a very hard case to say that our student-athletes deserve better. Our trainers deserve better. Our coaches deserve better and quite frankly our doctors deserve better. This is thanks to a whole lot of partnerships, a patient athletic department, three different athletic directors that had a vision that this could come to fruition and my colleagues in Facilities that took that vision and turned it into a reality. This is a facility we can all be proud of."
Director of Athletics Ryan Erlacher said, "Clayton State Athletics is always looking for ways to better serve our student-athletes and improve their overall experience. The OrthoAtlanta Athletic Training Room will allow them to receive better accommodations, better care and prevention of injuries and they'll be able to take tremendous pride in their new space. Being able to offer a state-of-the-art training room is a significant step forward for our Department."
Prior to opening the new athletic training room, "space was cramped and equipment hand-me-downs," described Head Athletic Trainer, Alicia Roane. "Along with the space improvement, our new facility includes customized and top-notch equipment that will allow us to provide much better services to our student-athletes and stay current in the ever-changing realm of athletic training."
In describing his role with Clayton State Athletics, OrthoAtlanta surgeon and CSU team physician Dr. Timothy Ghattas said, "Clayton State Athletics deserves this new training room. Alicia Roane and her staff have worked in all kinds of crazy conditions during the transition and have done a fantastic job. She does more with less and Alicia deserves this just as much as the University does."
The brand-new training area was made possible through OrthoAtlanta's donation and as part of the overall Campus Core construction plan.
Learn more about OrthoAtlanta's role as official orthopedic and sports medicine provider to Clayton State University Athletics.
In the Media
See Clayton State Athletics Unveils New OrthoAtlanta Athletic Training Room with Ribbon Cutting to view the Clayton State Athletics press release and view photos and videos.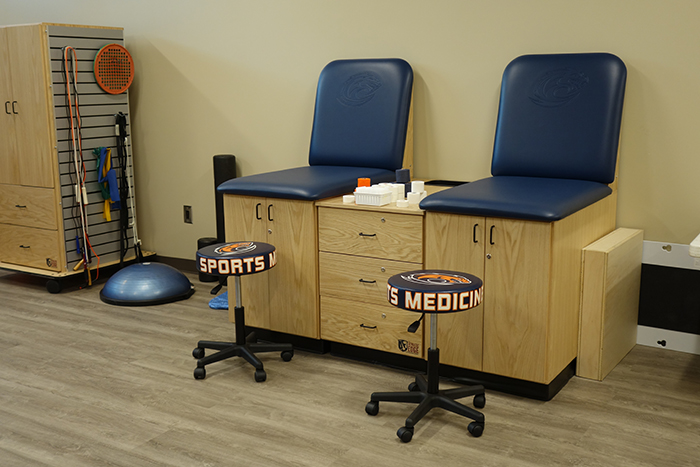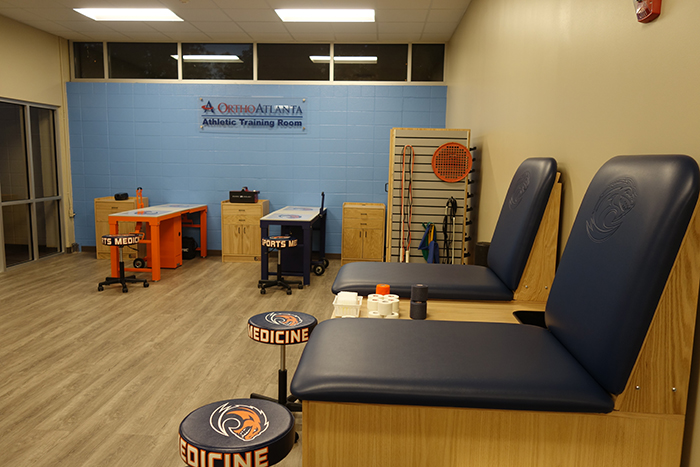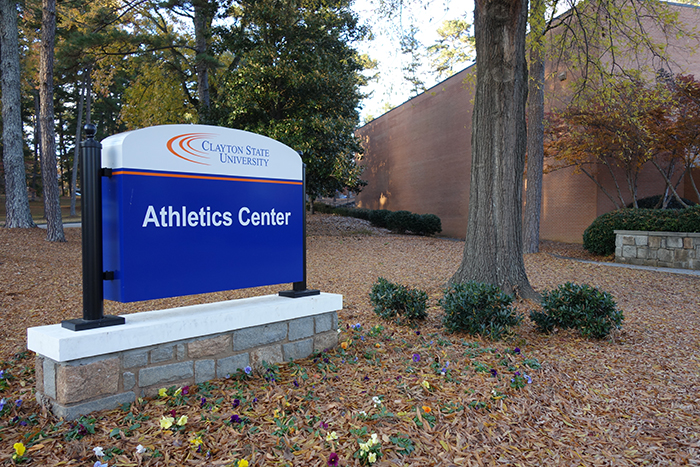 « Back to News