Home
/
Media
/
BB&T Atlanta Open Tennis
BB&T Atlanta Open Tennis
05.15.2017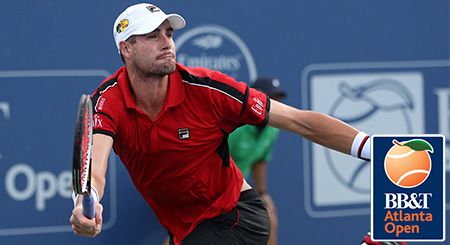 OrthoAtlanta is proud to serve as the official orthopaedic and sports medicine provider of the 2017 BB&T Atlanta Open tennis tournament to be held in Atlantic Station, Midtown, Atlanta Georgia from July 22 - 30, 2017.

The 2017 OrthoAtlanta BB&T Atlanta Open Ticket Giveaway is being held from Monday, May 15, to Sunday, July 16, 2017, 11:59 p.m. with prizes that included the Grand Prize of two (2) tickets to the Venus Williams vs Genie Bouchard Women's Exhibition Match on Sunday, July 23; the First Prize of two (2) tickets to the Finals Match on Sunday, July 30; and the Second Prize consisting of two (2) tickets to the afternoon Semi-Finals match on Saturday, July 29.
OrthoAtlanta shares the excitement of world-class tennis with the Atlanta community as sponsor of the annual Friday Night Ball Toss for a chance to win a $1,000 gift card, special promotional items at the OrthoAtlanta booth in the Partner Pavilion, and OrthoAtlanta online ticket giveaways.

Known for its World-Class Field and World-Class Fun, the BB&T Atlanta Open is tournament level tennis, and one of the premiere tennis events of the Association of Tennis Professionals. This ATP World Tour 250 Event is held at Atlantic Station, in Atlanta, Georgia, in late July. The nationally-televised event features top-seeded international players and draws an international audience. Part of the Emirates Airline US Open Series, and in partnership with the United States Tennis Association (USTA), Atlanta is the first men's event in the nine-tournament series leading up to the US Open.
OrthoAtlanta is proud to serve as the official orthopaedic and sports medicine provider to the BB&T Atlanta Open, a role it has held since 2010 when the tournament first returned to the Atlanta market. OrthoAtlanta also served in a sports medicine capacity to the tournament when it was known as the AT&T Challenge. During the tournament, the players, coaches and officials rely on OrthoAtlanta to provide superior sports medicine expertise and service throughout the event which typically spans eight or nine-days.
Each year, OrthoAtlanta is actively involved in the medical operations planning and staffing plan which takes place in early spring. These efforts come together during the mid-summer event when OrthoAtlanta provides training room set-up, medical staffing and injury evaluations and treatment throughout the event. Orthopedic services that are provided by OrthoAtlanta include physical therapy, examinations, non-operative treatments, consultation with the athletes and their coaching staff and referral to outside specialists when necessary.
OrthoAtlanta enjoys bringing the excitement of world-class tennis to the general public and its greater Atlanta-area patients. In addition to its role in supplying medical services, OrthoAtlanta greets tournament visitors from their booth in the Vendor Village, conducts social media activities online, and is the sponsor of the annual ball toss, an energizing pre-match event that garners much tennis fan acclaim.
Learn more at
BB&T Atlanta Open


In the Media
OrthoAtlanta an Official Partner of the 2017 BB&T Atlanta Open Serving as Official Orthopedic and Sports Medicine Provider to the Tournament for 8th Year
OrthoAtlanta an Official Partner of the 2016 BB&T Atlanta Open Serves as Official Orthopaedic and Sports Medicine Provider to the Tournament for 7th Year
Behind the Scenes with OrthoAtlanta at the BB&T Atlanta Open 2016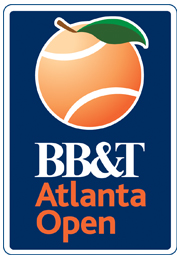 « Back to News