Home
/
Media
/
Joseph Wilkes, MD, Interview With 680 The Fan 93.7 FM At 2019 BB&T Atlanta Open
Joseph Wilkes, MD, Interview with 680 The Fan 93.7 FM at 2019 BB&T Atlanta Open
OrthoAtlanta orthopedic surgeon, Joseph S. Wilkes, MD, discussed the role of OrthoAtlanta as the official orthopedic and sports medicine provider of the 2019 BB&T Atlanta Open during a live radio interview at the tennis tournament with Nick Cellini and Chris Dimino, hosts of The Morning Show, on 680 The Fan / 93.7FM on Wednesday, July 24, 2019. Dr. Wilkes specializes in sports medicine and hand surgery and serves as the co-medical director of the BB&T Atlanta Open.
Dr. Wilkes opened the segment by discussing the importance of preparation prior to participating in any active sport. Recognizing that so many of us are "weekend warriors," some simple steps are key to avoiding serious injury. Dr. Wilkes said, "The philosophy I share with my patients is to get shape to play sports, don't play sports to get in shape." Dr. Wilkes continued, "The better shape you are in, your muscles become more toned and conditioned, practice gets your body ready for the types of moves it will experience during active play, and your muscles and joints will be protected."
Dr. Wilkes went on to discuss the importance of hydration. Top athletes understand the importance of staying hydrated throughout their warm up, active play and cool-downs. Similarly, weekend warriors should heed the same recommendations for staying hydrated, as well as getting proper nutrition and including regular workouts and conditioning as part of their training for active sports participation.
During the annual BB&T Atlanta Open, OrthoAtlanta physicians serve as the key medical point of contact for the visiting players, coaches and officials during the nine-day tournament, providing training room set-up, medical staffing, injury evaluations and treatment throughout the event. OrthoAtlanta physicians work closely with ATP Physiotherapists and tournament staff to insure a healthy and successful tournament for all the players.
Cellini and Dimino were quick to accept the OrthoAtlanta ice towels presented by Dr. Wilkes. With heat and humidity both huge considerations when playing tennis in Atlanta in the summer, OrthoAtlanta prepares ice towels for the BB&T Atlanta Open tennis players to use on the court during change-overs and time outs.
Learn How to Make an Ice Towel like a Pro, presented by OrthoAtlanta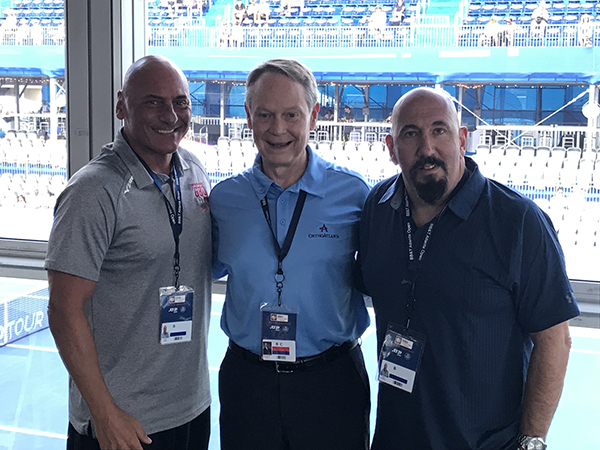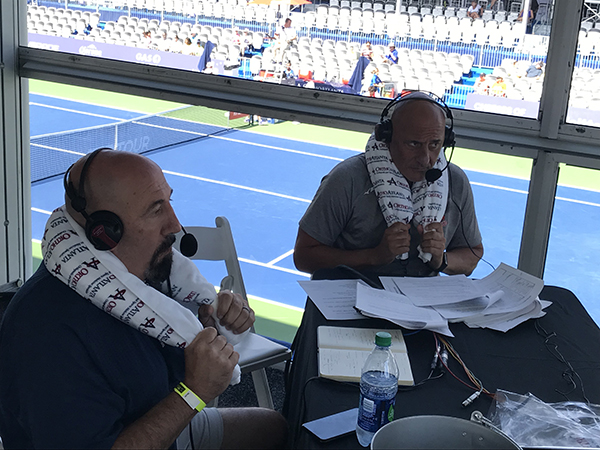 « Back to News