Home
/
Media
/
Snehal Dalal, MD, Interview With 680 The Fan 93.7 FM At BB&T Atlanta Open
Snehal Dalal, MD, Interview with 680 The Fan 93.7 FM at BB&T Atlanta Open
OrthoAtlanta orthopedic surgeon, Snehal Dalal, MD discussed the role of OrthoAtlanta as the official orthopedic and sports medicine provider of the 2018 BB&T Atlanta Open during a live radio interview at the tennis tournament with Buck Belue and John Kincade, hosts of the Buck & Kincade sports radio show on 680 The Fan / 93.7FM on Thursday, July 26, 2018. Dr. Dalal specializes in Hand and Upper Extremity and serves as the co-medical director of the BB&T Atlanta Open.
Atlanta has a huge tennis community, and the BB&T Atlanta Open is the top tennis event in Atlanta every year. Dr. Dalal shared insights into the most common tennis conditions seen by OrthoAtlanta physicians, including shoulder injuries such as rotator cuff tears and shoulder impingement, and elbow injuries such as tennis elbow. Perhaps surprisingly, lower extremity injuries including calf strains, groin pulls, and hamstring injuries are also common due to the amount of running and quick stops and starts required in tennis. Proper warm up, both before and after a tennis match, are key to avoiding tennis injury, as is staying hydrated.
OrthoAtlanta physicians provide both non-operative and operative treatments, with a focus on keeping people in the game and able to enjoy the things they love doing, whether it be soccer, tennis or Zumba.
With heat and humidity both huge considerations when playing tennis in Atlanta in the summer, Dr. Dalal took the opportunity to provide Buck and Kincade with their very own OrthoAtlanta ice towels – something you'll see some of the BB&T Atlanta Open tennis players wearing on the sidelines to cool down between sets.
Learn How to Make an Ice Towel like a Pro, presented by OrthoAtlanta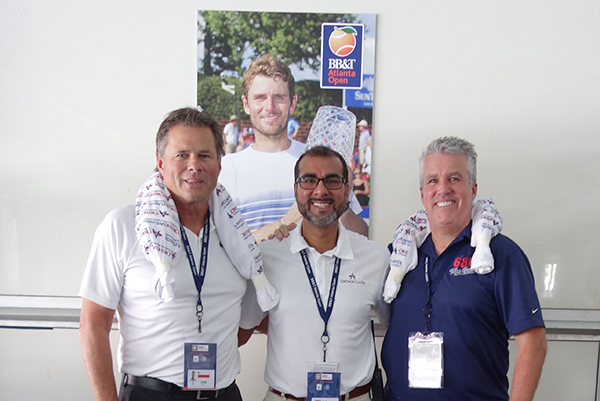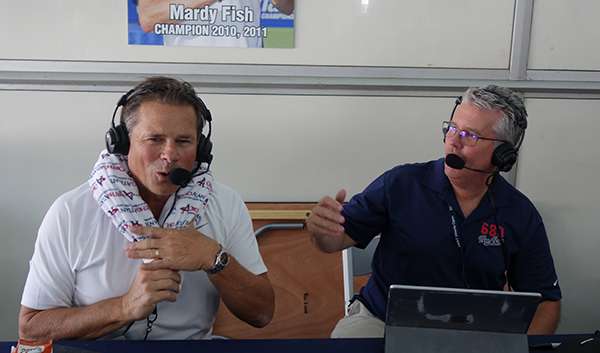 « Back to News