Home
/
Media
/
Atlanta Open Tennis
Atlanta Open Tennis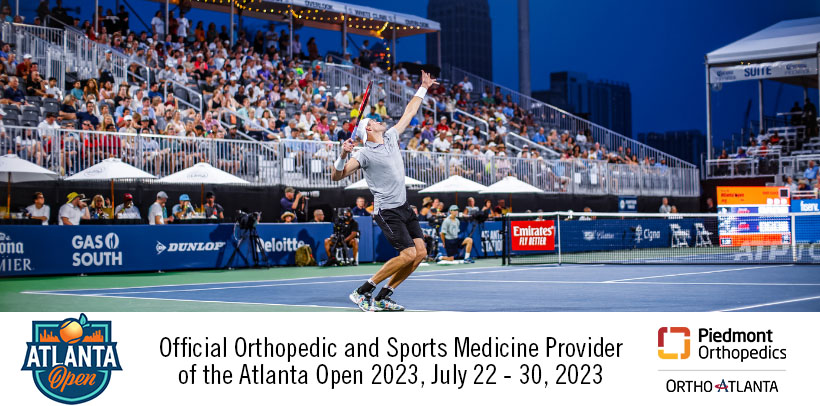 Piedmont Orthopedics | OrthoAtlanta has been providing medical coverage for the ATP in Atlanta for more than 20 years, serving as the Official Orthopedic and Sports Medicine Provider for the Atlanta tournaments. This year's ATP 250, the 2023 Atlanta Open, is part of the U.S. Open Series including former and current ATP World Tour top-20 players.
"We're honored to once again be there to support the ATP and the world class athletes as they compete in Atlanta," said Snehal Dalal, M.D. "Our role with the tournament is an important one, as we ensure all competitors and staff are safe, and in the event of an injury, we're there to provide best-practice treatments for sports-related injuries," said Donald Fowler, M.D. Physicians Dalal and Fowler have provided medical coverage for the ATP for more than 10 years and now serve as Co Medical Directors for the ATP tournament in Atlanta.
According to Dalal, while the ATP physiotherapists are on site at every ATP event, the physiotherapists work in conjunction with OrthoAtlanta physicians to provide the best medical care and treatment available to all players. OrthoAtlanta sports medicine physicians are on site providing care for players, staff, and volunteers throughout the week.
"The Atlanta Open players, coaches and officials rely on OrthoAtlanta to provide superior orthopedic and sports medicine care throughout the tournament," stated Atlanta Open Tournament Director, Peter Lebedevs. "The Atlanta Open brings world class athletes to Atlanta and we are proud to have a world class partner in OrthoAtlanta."
In addition to providing sports medicine coverage for the tournament, OrthoAtlanta has also taken on a title role of Official Orthopedic and Sports Medicine Provider of the Women's Sunday Showdown. OrthoAtlanta is taking this opportunity to recognize female providers taking care of the female athlete. OrthoAtlanta has a special interest in the care and prevention of athletic injuries in female athletics throughout the state. OrthoAtlanta employs 8 female physicians, and more than 45 other female healthcare providers including physician assistants, nurse practitioners, and physical therapists. OrthoAtlanta providers take special interest in the full coordination of care of the female athlete from the acute or chronic injury through bone density studies, nutritional consults, and sport psychology referrals when appropriate. The female physician of OrthoAtlanta will be recognized immediately following the Sunday Showdown match between WTA's Number 4 ranked Coco Gauff and Number 21 ranked Leylah Fernandez.
Learn more at Atlanta Open


In the Media
Joseph Wilkes, MD, Interview with 680 The Fan / 93.7 FM, July 2019 (includes video)
OrthoAtlanta an Official Partner of the 2019 BB&T Atlanta Open Serving as Official Orthopedic and Sports Medicine Provider to the Tennis Tournament for the 10th Year
Snehal Dalal, MD, Interview with 680 The Fan / 93.7 FM, July 2018 (includes video)
OrthoAtlanta an Official Partner of the 2018 BB&T Atlanta Open Serving as Official Orthopedic and Sports Medicine Provider to the Tournament for the 9th Year
OrthoAtlanta an Official Partner of the 2017 BB&T Atlanta Open Serving as Official Orthopedic and Sports Medicine Provider to the Tournament for 8th Year
OrthoAtlanta an Official Partner of the 2016 BB&T Atlanta Open Serves as Official Orthopaedic and Sports Medicine Provider to the Tournament for 7th Year
Joseph Wilkes, MD Interview with 680 The Fan / 93.7FM, July 2017 (includes video)
Videos
OrthoAtlanta Proud Partner of the BB&T Atlanta Open 2019 (View Video)
Behind the Scenes with OrthoAtlanta at the BB&T Atlanta Open 2016 (View Video)
How to Make an Ice Towel Like a Pro (View Video)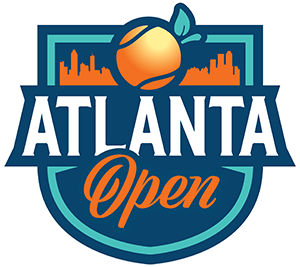 « Back to News