Home
/
Media
/
OrthoAtlanta Brings One Stop Orthopedic And Sports Medicine Expertise To Peachtree City
OrthoAtlanta Brings One-Stop Orthopedic and Sports Medicine Expertise to Peachtree City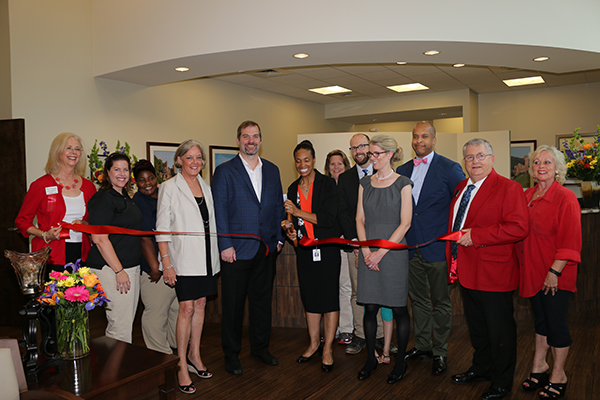 Official ribbon cutting honors for the new OrthoAtlanta location in Peachtree City, GA, are performed by OrthoAtlanta orthopedic surgeon, Dr. Sharrona Williams with Fayette County Chamber of Commerce brand ambassadors, OrthoAtlanta physicians, staff, and over 120 guests looking on.
ATLANTA, GA, MAY 25, 2017 –
OrthoAtlanta orthopedic and sports medicine specialists recently opened its newest location, OrthoAtlanta Peachtree City. A ribbon-cutting ceremony officiated by the Fayette Chamber of Commerce was attended by over 120 medical, business and government leaders on May 18, 2017. The event celebrated the opening of the facility that offers one-stop orthopedic and sports medicine care and services to the community. The office is conveniently located at 2785 Highway 54 West, Peachtree City, on SR 54 at MacDuff Parkway between Zaxby's and Zoe's Kitchen.
"OrthoAtlanta in Peachtree City is the fourth OrthoAtlanta location in the Southern Crescent area of Georgia, joining our offices in Fayetteville, Newnan and Stockbridge," stated Patricia Brewster, Chief Executive Officer of OrthoAtlanta. "Serving the Fayette County community for nearly twenty-two years, OrthoAtlanta has experienced and responded to the tremendous growth in the area, establishing its first office in 1995 and welcoming the opening of Piedmont Fayette Hospital in 1997." Today, OrthoAtlanta is the second largest physician owned orthopedic practice in the greater Atlanta metropolitan area with thirteen offices, 39 physicians and over 450 employees.
Residents in communities across the greater Peachtree City area, including Tyrone, Sharpsburg and Senoia now have convenient orthopedic and sports medicine services closer to home. The Peachtree City office serves existing patients and is accepting new patients with orthopedic and sports medicine needs ranging from sprains, strains and fractures, workers' compensation injuries, to the most complex total joint preservation, reconstruction or replacement and both non-surgical and surgical spine care needs.
"We are excited to add an OrthoAtlanta office in Peachtree City," stated Dr. Sharrona Williams, OrthoAtlanta orthopedic surgeon specializing in foot and ankle, and officiating at the ribbon cutting event. "Our OrthoAtlanta Peachtree City office is designed with patient convenience, comfort and access in mind, and provides patients with a single destination for all their orthopedic and sports medicine needs." Orthopedic services provided at the Peachtree City office includes on-site X-ray, MRI Imaging, diagnosis, treatment and rehabilitation services. The Imaging Center features a new Siemens MAGNETOM Espree imaging unit. This state-of-the art open bore MRI system provides added comfort and convenience to patients during imaging, and is particularly appreciated by claustrophobic patients. The new physical therapy area features a spacious, open-design, the latest equipment, plus a private treatment room.
The OrthoAtlanta Peachtree City office is staffed by OrthoAtlanta orthopedic surgeons including Dr. David A. Brcka, Sports Medicine; Dr. Susan S. Jordan, Sports Medicine; Dr. Kevin U. Park, Spine; Dr. Jeremy O. Statton, Sports Medicine, specialist in anterior approach hip replacement; and Dr. Sharrona S. Williams, Foot and Ankle. Each of these physicians will continue to serve patients at other area OrthoAtlanta locations including Fayetteville, Newnan, and Stockbridge. The new office is supported by a professional staff including physician assistants, physical therapists, technicians and administrative personnel.
The OrthoAtlanta Peachtree City office is directly accessible from a convenient street-level parking lot. Office hours are 8:00 a.m. to 5:00 p.m. Monday through Friday. Appointments may be requested by calling 770-460-0094, or via the Patient Portal on the OrthoAtlanta web site. For more information about OrthoAtlanta or the new Peachtree City office, please visit orthoatlanta.com.
Learn more by reading the complete press release for the OrthoAtlanta Peachtree City Grand Opening.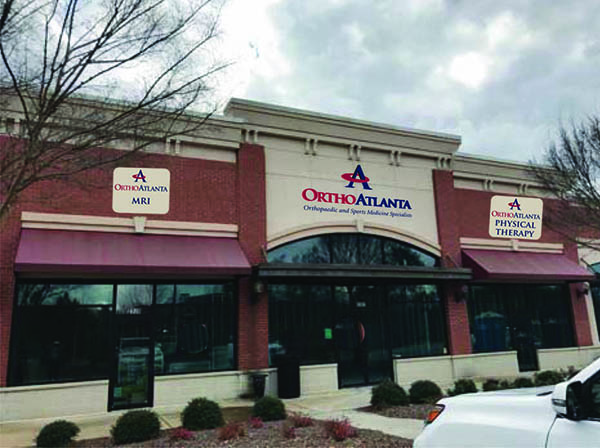 « Back to News