Home
/
Media
/
Todd Schmidt, MD, OrthoAtlanta, Discusses Complex Shoulder Fractures At GSES 2017 Spring Conference
Todd Schmidt, MD, OrthoAtlanta, Discusses Complex Shoulder Fractures at GSES 2017 Spring Conference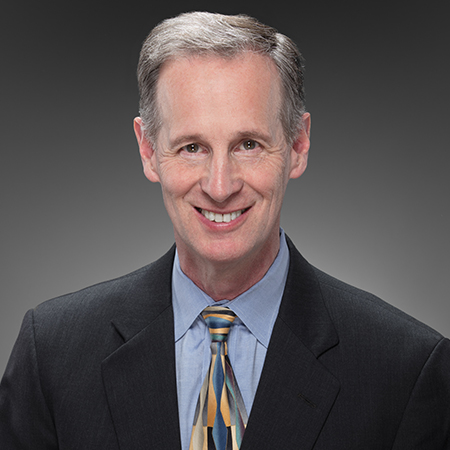 ATLANTA, GA, APRIL 26, 2017 –
OrthoAtlanta orthopedic surgeon, Todd Schmidt, MD, was a presenter at the 2017 Annual Spring Conference of the Georgia Shoulder and Elbow Society (GSES) on April 22, 2017, in Atlanta, Georgia. Coordinated by the Georgia Orthopedic Society (GOS), the theme of the day-long session was Fractures of the Shoulder, including AC Joint, Clavicle, Glenoid and Proximal Humerus. The technique-oriented course was designed to update the practicing orthopedic surgeon in the most recent advancements in the understanding and management of fracture of the shoulder. Conference attendees qualified for continuing medical education credits issued through Piedmont Healthcare.
Fellowship-trained in sports medicine and shoulder surgery, Dr. Schmidt presented the topic Closed Reduction with Percutaneous Pinning for Proximal Humerus Fractures. Serious injury to the humerus bone in the shoulder joint is commonly seen, yet the treatment of many displaced fractures presents significant challenges. The technique of closed reduction and percutaneous fixation of proximal humerus fractures is difficult and demands significant technical consideration.
Dr. Schmidt serves patients at the OrthoAtlanta Stockbridge office. Dr. Schmidt serves on the Board of Counselors of the American Academy of Orthopedic Surgeons (AAOS) and on the governing board of both Piedmont Healthcare and Piedmont Henry Hospital. Active in the Atlanta community, Dr. Schmidt has served as the Medical Director of the Chick-fil-A Peach Bowl.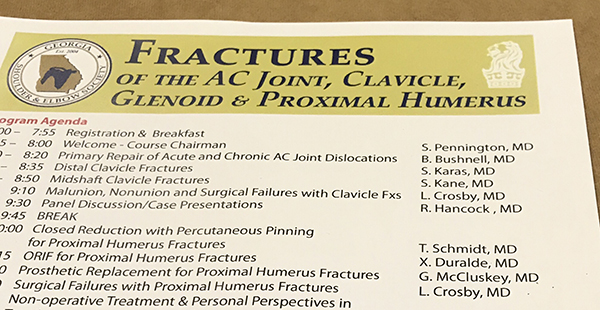 « Back to News