Home
/
Media
/
Todd A. Schmidt, MD, OrthoAtlanta, Serves As Doctor Of The Day At The Georgia State Capitol On February 26, 2018
Todd A. Schmidt, MD, OrthoAtlanta, Serves as Doctor of the Day at the Georgia State Capitol on February 26, 2018
OrthoAtlanta physician, Todd A. Schmidt, MD, was honored to serve as the Doctor of the Day at the Georgia State Capitol in Atlanta, Georgia on Monday, February 26, 2018.
While there, he had the opportunity to meet with members of the Georgia Senate including Senator Gail Davenport (D-District 44) and Senator Kay Kirkpatrick (R-District 32), and Georgia House of Representatives including Representative Deborah Silcox (R-Sandy Springs, District 52) and Representative Demetrious Douglas (D-Stockbridge, District 78).
The Doctor of the Day program is a non-political service of the Medical Association of Georgia (MAG) serving Georgia legislators. Doctor of the Day volunteers work in the Medical Aid Station at the Georgia State Capitol in Atlanta during the legislative session each year. They provide minor medical care to legislators and their staff at no charge, and they are introduced in the House and Senate at the beginning of each legislative day.
Every year, the Georgia Orthopedic Society (GOS), participates in the MAG Doctor of the Day program by providing volunteers for a two-week block. In 2018, participants included OrthoAtlanta's Dr. Snehal Dalal and Dr. Todd Schmidt who also serve on the GOS board of directors, as Secretary Treasurer and AAOS Board of Councilor, respectively.
Dr. Schmidt is an orthopedic surgeon fellowship trained in sports medicine and surgery of the shoulder. He serves patients at the Stockbridge OrthoAtlanta office.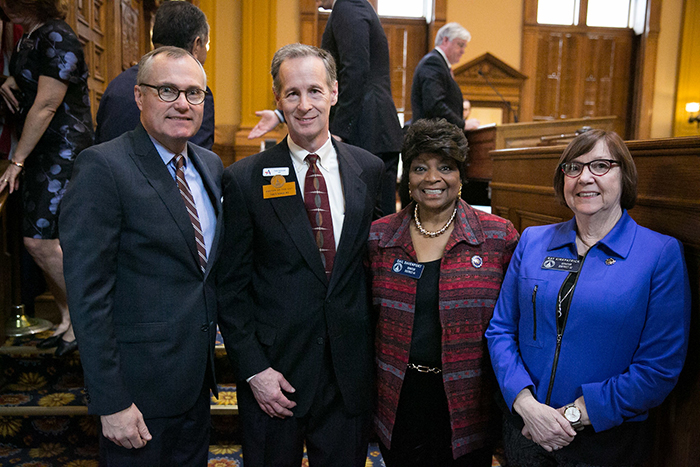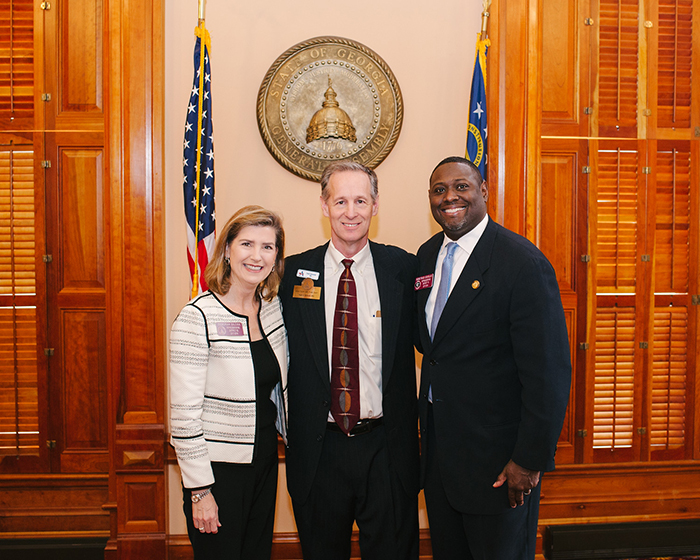 « Back to News