Home
/
Media
/
Spalding County Pickleball Association
Spalding County Pickleball Association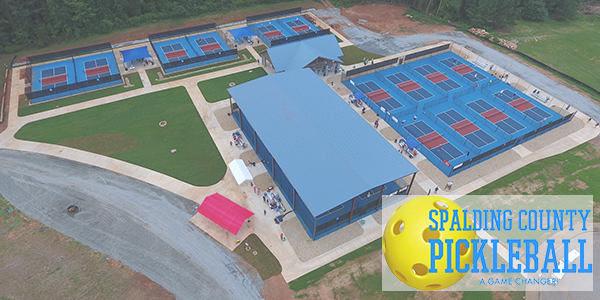 OrthoAtlanta proudly serves as the Official Sports Medicine Provider of the Spalding County Pickleball Association (SCPA) and its state-of-the-industry 18-court Spalding County Pickleball Complex at Wyomia Tyus Olympic Park in Griffin-Spalding County, Georgia. In a multi-year sponsorship with the SCPA, OrthoAtlanta actively participates in local, state, regional and national pickleball tournaments hosted by the nationally-recognized pickleball Association and facility in Griffin, GA.
Pickleball is one of the fastest growing sports in the U.S., currently estimated at 3.1 million U.S. participants in 2018. Pickleball is experiencing annual double-digit participant growth and expanding interest across all age groups and demographics. Originally developed in the U.S. in 1965, pickleball is described as a cross between tennis, badminton and ping-pong. The game is played on a court smaller than a tennis court, with a net that is slightly lower. Players (singles or doubles) use paddles that are larger and more substantial than a ping-pong paddle to hit the pickleball, a plastic ball with holes much like a whiffle ball.
Pickleball offers active players a great way to build strength in the shoulders, legs, knees, back and spine.
OrthoAtlanta physicians take an active role in advancing education on safe pickleball practices, meeting with tournament teams and area pickleball clubs and associations across the greater Atlanta metro area. The OrthoAtlanta brochure, Joint Strengthening Exercises for Pickleball, provides easy to follow exercises to help keep pickleball players safe and healthy on the court and in the game.
To learn more, see the Spalding County Pickleball Association Facebook page.
In the Media
OrthoAtlanta Welcomes 2019 Pickleball Season with Spalding County Pickleball Association, April 3, 2019.
OrthoAtlanta Named Official Sports Medicine Provider to Spalding County Pickleball Association, October 16, 2018.
« Back to News