Home
/
Media
/
OrthoAtlanta Named Official Sports Medicine Provider To Spalding County Pickleball Association
OrthoAtlanta Named Official Sports Medicine Provider to Spalding County Pickleball Association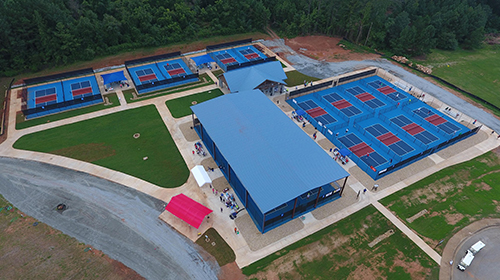 ATLANTA, GA, October 16, 2018
OrthoAtlanta is proud to be named the Official Sports Medicine Provider of the Spalding County Pickleball Association (SCPA), supporting its new state-of-the-industry 18-court pickleball complex at Wyomia Tyus Olympic Park in Spalding-Griffin County, Georgia. A multi-year sponsorship package with SCPA includes active participation in local, state, regional and national pickleball tournaments hosted by the regionally nationally-recognized pickleball facility in Griffin, GA.
Pickleball is one of the fastest growing sports in the country, with over 2.8 million reported pickleball players in the U.S in 2017, an increase of 12.3% over the prior year. Pickleball is a cross between tennis, badminton and ping-pong. The game is played on a court smaller than a tennis court, with a net that is slightly lower. Players (singles or doubles) use ping-pong-like paddles to hit the pickleball, a small plastic ball with holes much like a wiffle ball. Pickleball tournaments and associations are expanding rapidly, with nearly 6,000 places to play and 21,000 courts, as reported by the USA Pickleball Association. Country clubs and recreational facilities, as well as active lifestyle retirement communities, are building pickleball courts, or modifying existing tennis courts to get in on this fast-growing sport.
"Pickleball is fast and fun, while providing a great way to build strength in the shoulders, legs, knees, back and spine," said Todd A. Schmidt, MD, OrthoAtlanta orthopedic surgeon and an early pickleball enthusiast. Sharing in Dr. Schmidt's excitement for the sport is Michael J. Behr, MD, OrthoAtlanta Medical Director. "The court may be smaller, and the net a bit lower, but pickleball provides excellent aerobic exercise, and the competition can be just as fierce as tennis!" cited Dr. Behr after observing the action at the recent SSIPA East Championships, a 3-day tournament with 268 participants from 22 states.
"OrthoAtlanta was an inaugural supporter of SCPA, and one of its most enthusiastic," said Peter Phelps, President of the Spalding County Pickleball Association. "OrthoAtlanta physicians and staff bring a commitment to our current pickleball initiatives, and a vision for safe and healthy pickleball throughout Georgia." In 2018, the SCPA hosts eight (8) tournaments including the Doc Holliday Shootout (April), Spalding County Senior Games (April), Georgia State Games (June), World Team Pickleball (August), Georgia Recreation and Parks Association (GRPA) Regional Pickleball State Championships (September), Super Senior/SSIPA East Championships (September), Georgia Golden Games (September) and USAPA Atlantic South Regional (October).
OrthoAtlanta physicians have taken an active role in advancing education on safe pickleball practices, meeting with tournament teams and area pickleball clubs, including Sun City Peachtree in Griffin, GA. An OrthoAtlanta brochure offers Joint Strengthening Exercises for Pickleball with easy to follow exercises complete with diagrams.
In the Media
View complete press release for OrthoAtlanta Named Official Sports Medicine Provider to Spalding County Pickleball Association.
Spalding County Pickleball Association hosts USAPA Atlantic South Regional Pickleball Tournament for second consecutive year. Peter and Sheila Phelps receive 2018 Pioneer Awards. (PDF)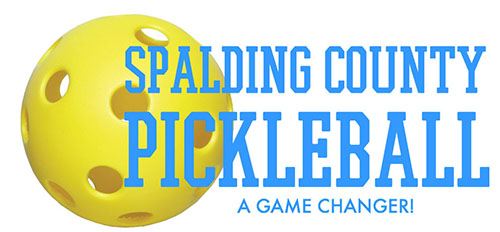 « Back to News