Home
/
Media
/
L. Jared Hudspeth, M.D., Orthopedic Surgeon, Joins Piedmont Orthopedics | OrthoAtlanta
L. Jared Hudspeth, M.D., Orthopedic Surgeon, Joins Piedmont Orthopedics | OrthoAtlanta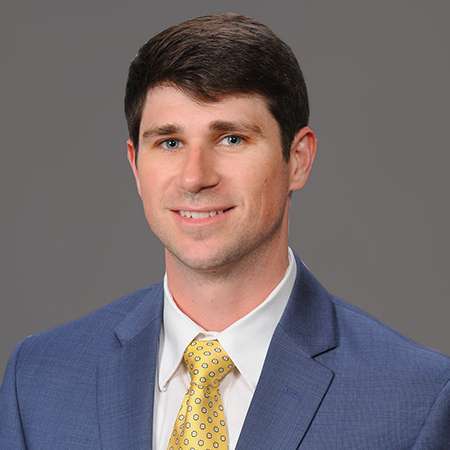 Piedmont Orthopedics | OrthoAtlanta is pleased to welcome board-certified orthopedic surgeon, L. Jared Hudspeth, M.D., to its orthopedic and sports medicine practice at our new Macon, Georgia location. Fellowship trained in Sports Medicine and Shoulder Reconstruction, Dr. Hudspeth specializes in Orthopedic Sports Medicine with a focus on minimally invasive shoulder, elbow, hip, knee, and ankle surgery. He has a special interest in the shoulder and knee joints and helping patients return to their desired activity. He is trained in the most up to date and cutting edge procedures that maximize results and minimize downtime for patients while focusing on the best patient outcome. Dr. Hudspeth believes in a team-based approach and works with his partners to provide the highest quality care.
A native of Greene County, Dr. Hudspeth received his undergraduate degree from the University of Georgia. He later completed medical school in Macon at Mercer University School of Medicine. Subsequently, he completed his Orthopedic Surgery residency at the University of Florida, Jacksonville where he received training in total joint replacement surgery at the Mayo Clinic.
In order to further specialize and pursue his interest in shoulder surgery, he completed a Sports Medicine and Shoulder Reconstruction Fellowship at the Steadman Hawkins Clinic of the Carolinas in Greenville, South Carolina. Dr. Hudspeth operates at both Piedmont Hospitals in Macon.
Dr. Hudspeth is a member of the Perioperative Governance Committee, the Professional Practice Committee and the Hip Fracture Committee of Piedmont Macon.

Dr. Hudspeth has vast sports coverage experience at all levels. Dr. Hudspeth has spent time on the sidelines assisting the University of Georgia Football team, several small colleges, and numerous high school teams in a variety of sports. He has covered professional baseball to include the Colorado Rockies. He has also worked with athletes in hockey, football, baseball, soccer, wrestling, tennis, and lacrosse.
Schedule appointments with Dr. L. Jared Hudspeth at Piedmont Orthopedics | OrthoAtlanta Macon, 478-200-5710.
View physician profile for Dr. Jared Hudspeth.
« Back to News