Home
/
Media
/
Jeffrey P. Smith, M.D., Joins OrthoAtlanta Orthopaedic And Sports Medicine Specialists
Jeffrey P. Smith, M.D., Joins OrthoAtlanta Orthopaedic and Sports Medicine Specialists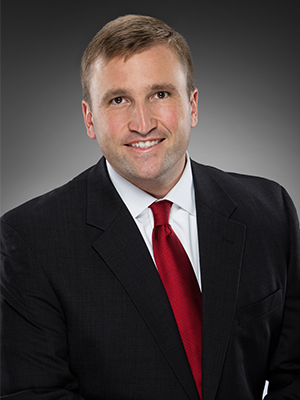 Atlanta, GA, August 22, 2016 (Newswire.com) - OrthoAtlanta is pleased to welcome Jeffrey P. Smith, M.D., to its orthopaedic and sports medicine practice, bringing expertise in foot and ankle surgery and treatment to patients in the Gwinnett, Johns Creek, North Fulton and North Metro areas of Atlanta, Georgia. Dr. Smith is a board eligible orthopaedic surgeon who is fellowship trained in the area of foot and ankle surgery. Dr. Smith offers comprehensive treatment options for a variety of foot and ankle conditions including sports injuries, post-traumatic deformity, congenital deformity, acute fractures, tendinopathy, chronic degenerative disease, and acquired toe deformity.

"My orthopaedic practice is focused on the treatment of the foot and ankle with a special interest in sports medicine," stated Dr. Smith. "I am experienced in treating complex and simple conditions using various techniques. I utilize arthroscopic, minimally invasive and open techniques to correct deformity, preserve and restore cartilage, and return normal function to the foot. For advanced degenerative disease, I offer total ankle replacement or fusion to offer improved function and relief from debilitating pain. I also treat common foot and ankle disorders such as bunions, hammertoes, plantar fasciitis, Achilles tendonitis and forefoot pain." In addition to the ankle and foot, Dr. Smith is also well trained to treat a variety of general orthopaedic and sports medicine conditions.
"Dr. Jeffrey Smith joins our medical practice to serve patients north of the perimeter who are suffering from foot and ankle pain or injury," stated Dr. Michael Behr, OrthoAtlanta Medical Director. "Dr. Smith received his fellowship training at The Andrews Institute for Orthopaedics and Sports Medicine in Gulf Breeze, Florida, a regionally recognized sports medicine institution, and his expertise include a variety of surgical and non-surgical treatment options for foot and ankle pain, injury and disease."
A native of Lilburn, Georgia, Dr. Jeffrey Smith graduated from the University of Georgia, Athens, with a Bachelor of Science degree in Biology. Dr. Smith received his Doctor of Medicine degree and completed his Orthopaedic Surgery Residency at the Medical College of Georgia in Augusta, GA. Dr. Smith gained experience through a General Surgery and Trauma internship at the Atlanta Medical Center. Dr. Smith recently completed a fellowship in foot and ankle surgery at the Andrews Institute for Orthopaedics and Sports Medicine in Florida. Professional memberships for Dr. Smith include the American Academy of Orthopaedic Surgeons and the American Orthopaedic Foot and Ankle Society. Dr. Smith is excited to return to the Atlanta area with his wife and two young children as he begins his professional medical career with OrthoAtlanta.
Appointments can be scheduled with Dr. Jeffrey Smith at OrthoAtlanta locations in Gwinnett, 678-957-0757 and Johns Creek, 678-205-4261.
Learn more by viewing the complete press release for Jeffrey P. Smith, M.D.

View physician profile for Dr. Jeffrey P. Smith.

« Back to News