Home
/
Media
/
Felix A. Rodriguez Del Rio, M.D., Joins OrthoAtlanta Orthopedic And Sports Medicine Specialists
Felix A. Rodriguez-del Rio, M.D., Joins OrthoAtlanta Orthopedic and Sports Medicine Specialists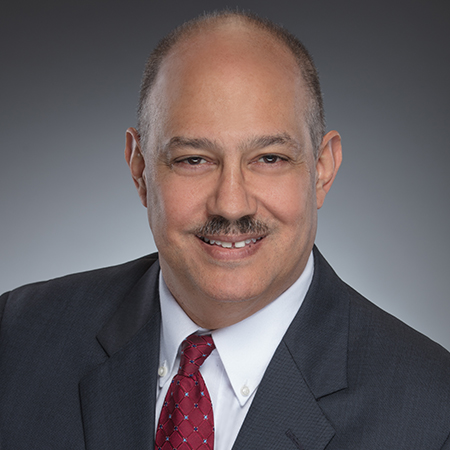 ATLANTA, GA, November 15, 2018 –
OrthoAtlanta is pleased to welcome orthopedic surgeon, Felix A. Rodriguez-del Rio, M.D., to its orthopedic and sports medicine practice offices including Piedmont Atlanta and Stockbridge, Georgia. Dr. Rodriguez-del Rio brings expertise in foot and ankle surgery to patients in the greater Atlanta area, including Buckhead and Midtown, plus McDonough and Stockbridge.
Board certified in orthopedic surgery, and fellowship trained in foot and ankle surgery, Dr. Rodriguez-del Rio's practice includes comprehensive treatment of the foot and ankle, including foot and ankle arthroscopy, reconstructive foot and ankle surgery, total ankle replacement, deformities of the foot, neuropathy, diabetic foot, and Charcot foot. Dr. Rodriguez-del Rio also treats general orthopedic conditions, including sports injuries, fractures and dislocations, and workers' compensation injuries. In addition to treating adults and teens, Dr. Rodriguez-del Rio can treat many types of pediatric orthopedic conditions. Dr. Rodriguez-del Rio is fluent in Spanish and welcomes Spanish-speaking patients.
As stated by Dr. Rodriguez-del Rio, "I was drawn to a career in medicine to help people in need to provide relief and restore their ability to live a fulfilling life." Dr. Rodriguez-del Rio's shares that his overall philosophy towards patient care is simple. "First and foremost is to listen to the patient, understand the situation and condition, and then work together with the patient to establish and commit to a care plan that provides the best possible patient result."
"Dr. Rodriguez-del Rio joins the OrthoAtlanta Piedmont Atlanta and Stockbridge locations to treat patients experiencing a wide range of foot and ankle disorders," said Dr. Michael Behr, OrthoAtlanta Medical Director. "Dr. Rodriguez-del Rio has recently relocated his established orthopedic practice from Puerto Rico to Atlanta, Georgia to join OrthoAtlanta, bringing a dedication to excellence in orthopedic surgery, a commitment to service and outcome for the patient, and empathy for patients, their families and the community."
Dr. Felix Rodriguez-del Rio was fellowship trained in Foot and Ankle Surgery at the American Sports Medicine Institute in Birmingham, Alabama. Dr. Rodriguez-del Rio completed his Orthopedic Surgery Residency, a Research Fellowship and received his Doctor of Medicine degree at the University of Puerto Rico, in San Juan, Puerto Rico. Dr. Felix A. Rodriguez-del Rio graduated from Washington University, St. Louis, Missouri with a Bachelor of Arts degree in Pre-Med and minors in Acting and Theater and Computer Science. Dr. Rodriguez-del Rio is an American Academy of Orthopaedic Surgeons (AAOS) fellow, and is a member of the American Medical Association (AMA), American Sports Medicine Institute, and the Puerto Rico State Society, (Sociedad Puertoriquena de Ortopedia y Traumatoligia (SPOT)). Throughout his medical career, Dr. Rodriguez-del Rio has taken an active role in his community. While living and practicing medicine in Puerto Rico, he served as Foot and Ankle Consultant to the Puerto Rico Volleyball Olympic Team. While President of the Orthopaedic State Society in Puerto Rico, he organized public service clinics for underserved and aging communities. He also serves as a medical consultant for ACUMED International Corporation.
Appointments can be scheduled with Dr. Felix A. Rodriguez-del Rio for Mondays and Thursdays at our OrthoAtlanta Piedmont location in Atlanta, 404-352-1053, and for Wednesdays at our Stockbridge location, 770-506-4350 or visit www.OrthoAtlanta.com.
View physician profile for Dr. Felix A. Rodriguez-del Rio.

View complete press release for Dr. Felix A. Rodriguez-del Rio, Foot and Ankle Surgeon, Joining OrthoAtlanta.
« Back to News