Home
/
Media
/
Deitrick L. Cox, M.D., Physiatrist, Joins OrthoAtlanta Orthopedic And Sports Medicine Specialists
Deitrick L. Cox, M.D., Physiatrist, Joins OrthoAtlanta Orthopedic and Sports Medicine Specialists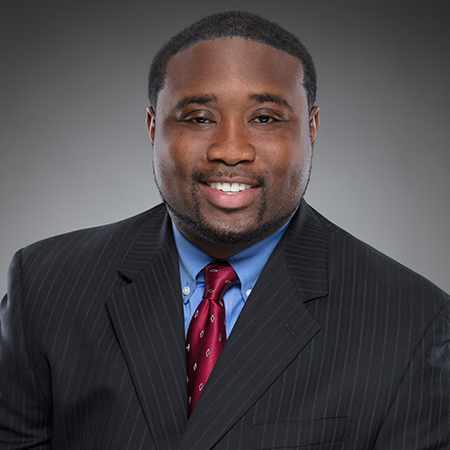 ATLANTA, GA, February 27, 2017 –

OrthoAtlanta is pleased to welcome board-certified physiatrist, Deitrick L. Cox, M.D., to its orthopedic and sports medicine practice in Austell, bringing expertise in physical medicine and rehabilitation (PM&R) to patients in the greater South Cobb area including Austell, Lithia Springs, Mableton, and Smyrna. Dr. Cox provides non-surgical orthopedic care, including non-surgical spine, musculoskeletal medicine and functional medicine to patients suffering muscular, nerve, joint, and tendon injuries.
Dr. Cox's specialty areas of interest include precision-based treatments such as fluoroscopic-guided interventional spinal injections, including, but not limited to, epidural and facet injections, radiofrequency neurotomy, spinal neuromodulation, sacroiliac joint injections, and hip injections. Dr. Cox is also skilled at ultrasound-guided peripheral joint injections, regenerative medicine, electrodiagnostic medicine / electromyography (EMG), and myofascial trigger point injections. Dr. Cox believes in partnering with his patients to develop treatment plans to significantly reduce, if not eliminate, pain and optimize physical function. As expressed by Dr. Cox, "I seek to maintain the perfect balance between teaching and treating when serving patients. My philosophy of care includes listening to the patient, educating the patient, and collaborating with the patient to develop the best treatment plan for them."
Prior to joining OrthoAtlanta, Dr. Cox had his own company providing procedure-based physiatric and pain management procedures and services to orthopedic, physical medicine and pain management practices within the greater Atlanta area.
"We are excited to welcome Dr. Deitrick Cox to OrthoAtlanta Austell to provide non-surgical patient care," stated OrthoAtlanta Medical Director, Dr. Michael Behr. "Dr. Cox combines a passion for orthopedics, physics, and procedure-based treatment plans that help restore patient functionality to return them to the things they love doing."
Dr. Deitrick Cox graduated from Amherst College, Amherst, MA, completing both a Bachelor of Science degree in Religion in addition to completing his pre-medicine studies. Awarded a merit-based medical scholarship, Dr. Cox received his Doctor of Medicine degree at Morehouse School of Medicine in Atlanta, GA. He completed his Internship at Harvard Medical School, Cambridge Health Alliance, in Cambridge, MA and medical residency in Physical Medicine and Rehabilitation at Emory University in Atlanta, GA. Medical professionals influencing Dr. Cox's decision to pursue a medical career and specialty in physiatry include orthopedic surgeon, J. Mandume Kerina of Leesburg, Florida, and PM&R physicians, Dr. Rosalind Bass and Dr. Lisa Merritt. Dr. Cox is a member of the American Academy of Physical Medicine and Rehabilitation, the National Medical Association and the North American Spine Society (NASS). Dr. Cox is a certified provider with the United States Department of Labor (DOL), Office of Federal Workers' Compensation, and can accept both Federal and non-government occupational and work-related injury cases and personal injury cases. Dr. Cox and his wife have a three-year old son and another child on the way. He enjoys travel and sports including football, basketball and track & field.
Appointments with Dr. Deitrick Cox may be requested at OrthoAtlanta Austell, 770-944-3303.
Learn more by viewing the complete press release for Deitrick L. Cox, M.D.

View physician profile for Dr. Deitrick Cox.
« Back to News