Home
/
Media
/
Anuj Patel, M.D., Spine Surgeon, Joins OrthoAtlanta Orthopedics And Sports Medicine
Anuj Patel, M.D., Spine Surgeon, Joins OrthoAtlanta Orthopedics and Sports Medicine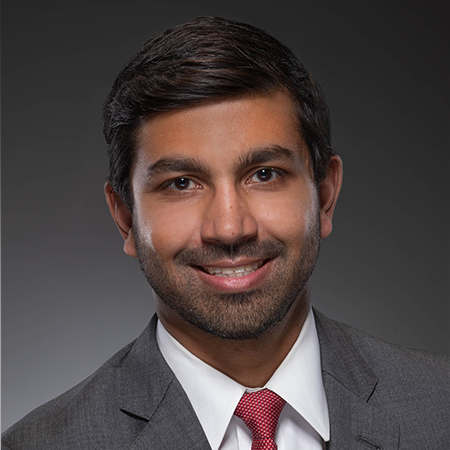 ATLANTA, GA, September 6, 2019 –
OrthoAtlanta is pleased to welcome orthopedic spine surgeon, Anuj Patel, M.D., to its orthopedic and sports medicine practice in Hiram, Georgia. Dr. Patel specializes in minimally invasive spine surgery techniques which he uses to treat all spinal conditions of the neck and back including degenerative, traumatic, oncologic, and deformity conditions. Dr. Patel performs all spinal surgeries through minimally invasive approaches including anterior and posterior cervical decompression and fusions, cervical disc replacement, cervical laminoplasty, lumbar microdiscectomy and laminectomy, and thoracic and lumbar anterior, lateral, and posterior fusion. Dr. Patel also treats pediatric orthopedic spine, including scoliosis.
"Minimally invasive spine surgery (MIS) has been the focus of my fellowship training," said Anuj Patel, MD. "Minimally invasive techniques, including microdiscectomy, a minimally invasive procedure designed to relieve pain caused by a herniated disc pressing on a nerve root, allow for less post-operative pain, decreased soft tissue injury, less blood loss, and faster recovery times."
"We are pleased to welcome Dr. Anuj Patel to our OrthoAtlanta Paulding practice," said Dr. Michael J. Behr, OrthoAtlanta Medical Director. "Dr. Patel's training at Harvard University in Boston, MA, and Emory University in Atlanta, GA, is unparalleled, and he has trained under the leaders in the field of spine surgery at both institutions. He brings innovative techniques in spine care to the Atlanta area."
Dr. Anuj Patel completed his fellowship training in 2019 including a surgery of the spine fellowship at the Harvard University Combined Department of Orthopaedic Surgery, Boston, Massachusetts. Additionally, he holds a specialized sub-fellowship in minimally invasive techniques from the Microendoscopic Spine Institute, in Boston, MA, where he focused on endoscopic spine procedures. Dr. Patel completed his orthopaedic surgery residency at the Emory University Department of Orthopaedic Surgery in Atlanta, Georgia in 2018 where he was elected chief resident of his residency program. Dr. Patel received his Doctor of Medicine degree from the University of South Alabama College of Medicine in Mobile, Alabama in 2013, and a Bachelor of Science degree from Georgetown University, in Washington, D.C. in 2009 with ACS Accreditation in Biology.
Dr. Patel is a member of the American Academy of Orthopaedic Surgeons (AAOS), North American Spine Society, Georgia Orthopedic Society and the Atlanta Orthopedic Society. Dr. Patel has been published in multiple spinal journals including The Spine Journal, Clinical Spine, and Global Spine on the topic of minimally invasive spine surgery. He has presented at several international spine meetings, including NASS, CSRS, SRS, and the AAOS.
In his spare time, Dr. Patel enjoys spending time outdoors with his wife, Ashley, and his dogs. He enjoys being on the lake and loves water skiing, wakeboarding, and fishing. He loves playing sports, especially soccer which he played in college at Georgetown. He loves to travel and has been involved in orthopedic service projects in the United States and internationally in Cape Town, South Africa.
Appointments can be scheduled with Dr. Anuj Patel at OrthoAtlanta Paulding, 770-445-5666, or go to www.orthoatlanta.com for more information.

View physician profile for Dr. Anuj Patel.

View complete press release for Anuj Patel, M.D., Spine Surgeon, Joins OrthoAtlanta Paulding.

« Back to News