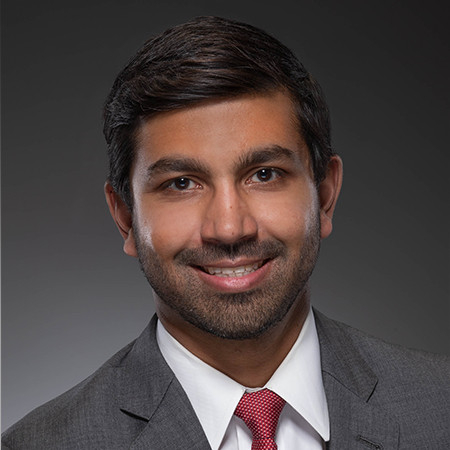 « Back
Physician Extenders
Piedmont Orthopedics | OrthoAtlanta continues to follow CDC guidelines to provide the safest environment possible. Please click here for additional information.

The Marietta location is now open 7 days a week! Monday through Friday 8:00 am - 9:00 pm and Saturday and Sunday 9:00 am - 9:00 pm. For more info, click here.

Biography
Anuj Patel, M.D., is a board certified orthopedic surgeon, fellowship trained spine surgery. Dr. Patel specializes in minimally invasive spine surgery (MIS) techniques that allow for less post-operative pain, decreased soft tissue injury, less blood loss, and faster recovery times. He treats all spinal conditions of the neck and back including degenerative, traumatic, oncologic, and deformity conditions. Dr. Patel performs all spinal surgeries including anterior and posterior cervical decompression and fusion, cervical disc replacement, cervical laminoplasty, lumbar microdiscectomy and laminectomy, and thoracic and lumbar anterior, lateral, and posterior fusion, all through minimally invasive approaches.
Areas of Interest
Minimally-Invasive Spine Surgery (MIS)
Adult Degenerative Spinal Surgery of the Cervical, Thoracic and Lumbar Spine
Adult Spinal Deformity Surgery, including Scoliosis
Traumatic Spinal Injuries
Motion Preservation Technology / Total Disc Arthroplasty

Spinal Tumors / Spinal Cord Tumors

Pediatric Orthopedic Spine Surgery, including Scoliosis

Board Certification
American Board of Orthopaedic Surgery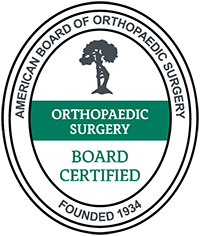 ---
Education
Fellowship: Harvard University Combined Department of Orthopaedic Surgery, Boston, Massachusetts, 2019, Surgery of the Spine Fellowship
Sub-fellowship: Microendoscopic Spine Institute, Boston, Massachusetts, 2019, MIS Spine Sub-fellowship
Residency: Emory University Department of Orthopaedic Surgery, Atlanta, Georgia, 2018, Orthopaedic Surgery Residency
Medical Degree: University of South Alabama College of Medicine, Mobile, Alabama, 2013, Doctor of Medicine
Undergraduate Degree: Georgetown University, Washington, D.C., 2009, Bachelor of Science, ACS Accreditation in Biology
---
Memberships & Recognition
Professional Memberships

American Academy of Orthopaedic Surgeons (AAOS)
North American Spine Society
Atlanta Orthopedic Society
Georgia Orthopedic Society
Publications/Research
Dr. Patel has been published in multiple spinal journals including The Spine Journal, Clinical Spine, and Global Spine on the topic of minimally invasive spine surgery. He has presented at international spine meetings including NASS, CSRS, SRS, and the AAOS and won the best clinical presentation at CSRS in 2016.

---
Community Involvement
In his spare time, Dr. Patel enjoys spending time outdoors with his wife, Ashley, and his dogs. He enjoys being on the lake and loves water skiing, wakeboarding, and fishing. He loves playing sports, especially soccer which he played in college at Georgetown. He loves to travel and has been involved in orthopedic service projects in the United States and internationally in Cape Town, South Africa.
---
---
dr patel, dr. patel, dr anuj patel, dr. anuj patel, anuj patel, anuj patel md, MIS, spine surgery, discectomy, microdiscectomy, scoliosis, disc replacement, orthopedic surgery, pediatric spine surgery