Home
/
Media
/
Aflac Kickoff Game
Aflac Kickoff Game

OrthoAtlanta and the Aflac Kickoff Game are two proud Atlanta traditions. OrthoAtlanta proudly serves as the official orthopedic and sports medicine partner to the Aflac Game, a role it has held since the inaugural game in 2008.

Matching top college football teams in a neutral-site, the Aflac Game is the nation's longest running kickoff game and has been nationally televised on the opening weekend of the college football season since its inception. The Aflac Game boasts an average attendance of more than 68,887 fans for each game, higher than 36 bowl games from last year. Television viewership is traditionally strong, with more than 67 million viewers tuning into the annual game since 2008.
As the official orthopedic and sports medicine partner of the Aflac Kickoff Game each year, OrthoAtlanta works largely behind the scenes to provide medical services for the teams, their coaches and officials. OrthoAtlanta physicians serve as the key medical point of contact for the visiting teams while they are in town. They provide 24/7 availability from the time the teams arrive in Atlanta, staying with the teams, traveling to the practices, and working in training rooms with team medical staff.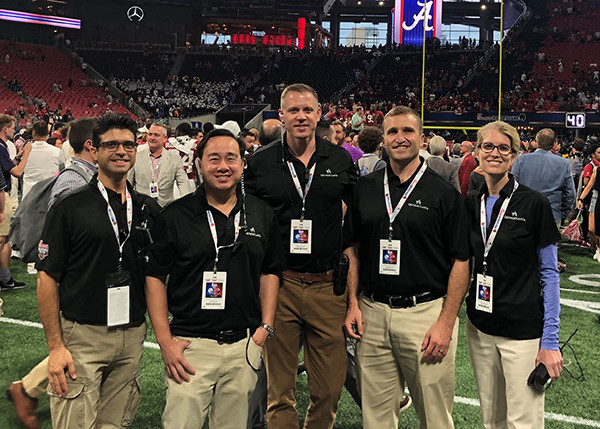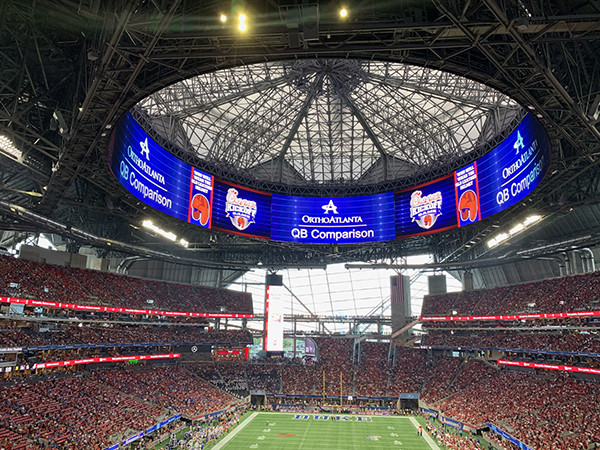 Last updated July 13, 2023.
Learn more about the AFlac Kickoff Game at their website.
In the Media

OrthoAtlanta is Official Sports Medicine Provider of the 2019 Chick-fil-A Kickoff Game on August 31
OrthoAtlanta is Official Sports Medicine Provider of the 2018 Chick-fil-A Kickoff Game on September 1
OrthoAtlanta is Official Sports Medicine Provider of 2017 Chick-fil-A Kickoff Games on September 2 & 4
OrthoAtlanta Sponsors Chick-Fil-A Kickoff Game on September 3, 2016 Serving as Official Sports Medicine Provider
Behind the Scenes of a Bowl Game; OrthoAtlanta's role as the official orthopaedic and sports medicine provider to the Chick-fil-A Kickoff Game and Chick-fil-A Peach Bowl, Southern Journal Magazine, Sept/Oct 2016
« Back to News