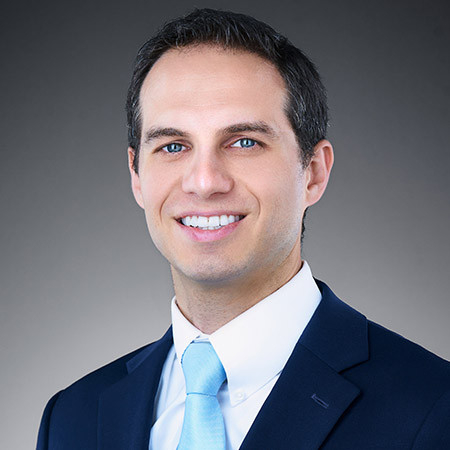 « Back
Zachary Hurst, M.D.
Locations
Print
Zachary Hurst, M.D.
Adult Reconstruction Fellowship
Biography
Zachary Hurst, M.D. provides orthopedic care to patients in our Augusta location. As a fellowship-trained joint replacement surgeon, Dr. Hurst specializes in hip and knee replacements using robotic assistance including partial knee replacements, total knee replacements, anterior and posterior hip replacements, complex primary and revision replacement surgeries.
Dr. Hurst obtained his undergraduate degree in Mechanical Engineering from Kettering University in Flint, Michigan where he received the presidents medal and summa cum laude. He received his Doctor of Medicine from the Ohio State University School of Medicine. Dr. Hurst went on to complete his residency in Orthopedic Surgery at Beaumont Health in Royal Oak, Michigan and his fellowship in Joint Replacement Surgery at University of Missouri in Columbia, Missouri.
Areas of Interest
Total hip arthroplasty
Total knee arthroplasty
Partial knee replacement (unicompartmental knee arthroplasty)
Robotic assisted hip and knee replacements
Complex hip and knee replacements
Revision hip and knee replacements
Hip hemiarthroplasty
Knee arthroscopy
Knee osteoarthritis
Knee rheumatoid arthritis
Hip osteoarthritis
Hip rheumatoid arthritis
Meniscus tear
Board Eligible
American Board of Orthopedic Surgery
---
Education
Fellowship: University of Missouri, Columbia, Missouri, 2023, Adult Reconstruction Fellowship
Residency: Beaumont Health, Royal Oak, Michigan, 2022, Orthopedic Surgery
Medical Degree: Ohio State University College of Medicine, Columbus, Ohio, 2017, Doctor of Medicine- Summa Cum Laude
Undergraduate Degree: Kettering University, Flint, Michigan, 2012, Bachelor of Science - Mechanical Engineering
---
Community Involvement
Dr. Hurst is a native of Defiance, Ohio. He now resides in Grovetown, Georgia. Dr. Hurst enjoys running and other outdoor activities.
---
Hospital Affiliations
Piedmont Augusta
dr hurst, dr. hurst, dr zachary hurst, dr. zach hurst, dr. zach hurst, dr. zachary hurst, zachary hurst md, zach hurst md