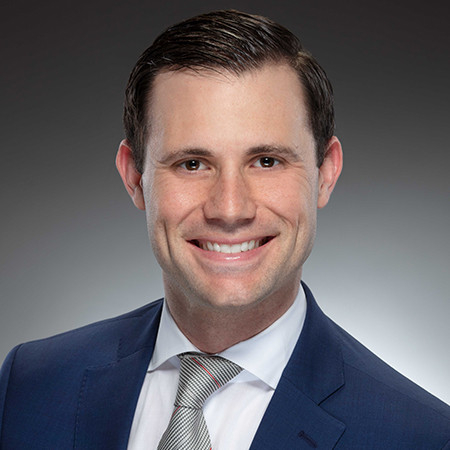 « Back
Travis W. Littleton, M.D.
Locations
Physician Extenders
Print
Travis W. Littleton, M.D.
Biography
Travis W. Littleton, M.D., is a board certified orthopedic surgeon, fellowship trained in hand and upper extremity surgery. Dr. Littleton's practice includes wrist, elbow and shoulder arthroscopy, fracture care, adult and pediatric hand injuries, and work injuries. Dr. Littleton has a special interest in endoscopic and mini open carpal tunnel release, rotator cuff repair, shoulder replacement and complex elbow and wrist reconstruction. Other procedures include tendon transfers and nerve repair and reconstruction.
Areas of Interest
Hand, Wrist, Elbow, and Shoulder Surgery
Wrist Arthroscopy and Wrist Reconstruction
Elbow Arthroscopy and Elbow Reconstruction
Shoulder Arthroscopy and Shoulder Arthroplasty / Shoulder Replacement

Nerve Repair and Reconstruction

Tendon Repair and Tendon Transfers
Wide Awake Hand Surgery
Carpal Tunnel Syndrome - Endoscopic and Mini Open Carpal Tunnel Release

New Techniques for CMC Arthroplasty

Treatment of Dupuytren's Disease

Fracture Care: finger, hand, wrist, forearm, elbow, arm, and shoulder
Work Injuries

Board Certification
American Board of Orthopaedic Surgery

Subspecialty Certification in Orthopedic Surgery of the Hand
---
Education
Fellowship: University of Pittsburgh Medical Center (UPMC), Pittsburgh, PA, 2019, Hand and Upper Extremity Fellowship
Residency: University of Tennessee, Campbell Clinic Department of Orthopedic Surgery, Memphis, Tennessee, 2018, Orthopedic Surgery Residency, Program Director Award-Hugh Smith Award
Medical Degree: University of Tennessee Health Science Center, Memphis, TN, 2013, Doctor of Medicine, Summa cum laude
Undergraduate Degree: Lipscomb University, Nashville, TN, 2009, Bachelor of Science, Biology, Summa cum laude
---
Memberships & Recognition
Professional Memberships
American Academy of Orthopaedic Surgeons (AAOS)
American Society for Surgery of the Hand (ASSH)
Member of American Medical Association (AMA)
Honors & Awards
Hugh Smith Research Presentation Award, University of Tennessee, Campbell Clinic Department of Orthopedic Surgery, 2018
Faculty Award: #1 class rank in graduating class, University of Tennessee Health Science Center, Medical School, 2013
Alpha Omega Alpha (AOA), University of Tennessee Health Science Center, Medical School, 2013
Publications/Research
Littleton TW, Murray, PM, Bartz, ME. Subungual Melanoma. Orthopaedic Clinics of North America. April 2019.
Littleton TW, Pharr ZK, Kelly DM, Moisan A. Proximal both-bone forearm fractures in children: factors predicting outcome. Current Orthopaedic Practice. 29(3):203-208, May/June 2018. doi: 10.1097/BCO.0000000000000624
Littleton TW, et al 2014. Discordance incurrent procedural terminology coding for foot and ankle procedures between residents and attending surgeons. Journal of Surgical Educucation. 2014 Mar-Apr;71(2):182-5. doi:10.1016/j.jsurg.2013.07.005. Epub 2013 Oct 3. PubMed PMID: 24602706.
Littleton TW, et al. 2011. Effect of Diet Composition on Weight Change and Metabolic Parameters in Obese Premenopausal Women. The Journal of Investigative Medicine. Volume 59(2), February 2011, pp 412-413.
---
Community Involvement
Dr. Littleton has actively participated in medical mission trips, both in the United States and abroad, including Haiti, Puerto Rico, and Jordan. Other travel has included visits to Honduras and Ghana West Africa. Recreational interests include cross country road trips, weight training, football, water skiing, wake-boarding, mountain biking, hiking, and outdoor activities of any kind. He is an avid sports fan and enjoys cheering on his favorite professional and college football and basketball teams.
---
---
dr littleton, dr. littleton, dr travis littleton, dr. travis littleton, travis littleton, travis littleton md, hand and upper extremity, wide awake hand surgery, endoscopic carpal tunnel release, mini open carpal tunnel release