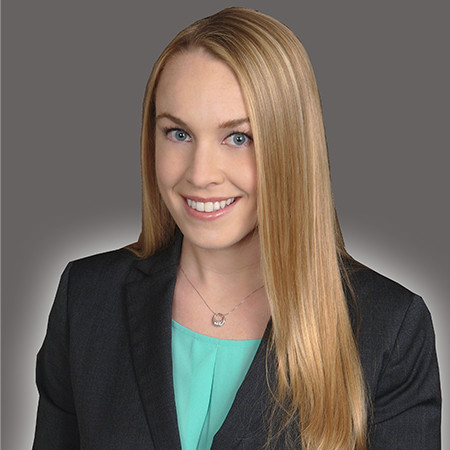 « Back
Kate A. Heinlein, M.D.
Locations
Print
Kate A. Heinlein, M.D.
Sports Medicine Fellowship
Biography
Kate A. Heinlein, M.D. is a fellowship trained orthopedic surgeon and is certified by the American Board of Orthopaedic Surgery. She provides care to her patients in our Covington location. Her practice focuses on the treatment of athletic and sports related injuries as well as arthroscopic treatments of the knee, shoulder, ankle, and hip. Additionally, Dr. Heinlein's clinical expertise includes ACL and meniscus surgery, cartilage repair, rotator cuff tears, shoulder instability, hip preservation, tendon repair, and fracture care. Dr. Heinlein enjoys working with her patients to create a customized treatment plan to get them back to doing what they love.
Dr. Heinlein attended The Ohio State University in Columbus, Ohio and obtained a Bachelor of Science degree in Education, majoring in exercise science. She continued her education at The Ohio State College of Medicine and received her Doctor of Medicine. She completed her Orthopedic Surgery Residency at Orlando Health in Orlando, Florida and completed an Orthopedic Sports Medicine Fellowship at The Cleveland Clinic in Cleveland, Ohio.
Areas of Interest
Knee Arthroscopy

Shoulder Arthroscopy

Ankle Arthroscopy

Hip Arthroscopy

ACL Repair

Achilles Tendon Injuries

Shoulder Instability Surgery

Bicep/Tricep Tendon Repair

Fracture Care

Board Certification
American Board of Orthopaedic Surgery
---
Education
Fellowship: Cleveland Clinic Foundation, Cleveland, Ohio, 2018, Orthopedic Sports Medicine Fellowship
Residency: Orlando Health, Orlando, Florida, 2017, Orthopaedic Surgery Residency
Medical Degree: The Ohio State University, Columbus, Ohio, Doctor of Medicine, 2012
Undergraduate Degree: The Ohio State University School of Medicine, Columbus, Ohio, Bachelor of Science, Education 2007
---
Memberships & Recognition
Professional Memberships
American College of Sports Medicine
American Academy of Orthopedic Surgeons
American Orthopaedic Society for Sports Medicine
Ruth Jackson Orthopedic Society
Arthroscopy Association of North America
Magnussen RA, Flanigan DC, Pedroza AD, Heinlein KA, Kaeding CC. Platelet rich plasma use in allograft ACL reconstructions: Two-year clinical results of a MOON cohort study. Knee. 2013; 20(4): 277-280.
Heinlein KA, Osbahr DC. Treating the Thrower's Shoulder. Curr Orthop Pract. 2015; 26(2):105-112.
Mohr J, Strnad GJ, Farrow LD, Heinlein KA, Hettrich CM, Jones MH, Miniaci A, Ricchetti E, Rosneck J, Schickendantz MS, Saluan P, Vega JF, Spindler KP. A Smart Decision: Smartphone Use for Operative Data Collection in Arthroscopic Shoulder Instability Surgery. J Am Med Inform Assoc. 2019 Oct 1;26(10):1030-1036.
---
Community Involvement
In her spare time, Dr. Heinlein enjoys spending time with her family and friends, running, and cheering on The Ohio State Buckeyes. She lives in Metro Atlanta with her husband and two children.
---
Hospital Affiliations
Piedmont Newton Hospital
Piedmont Walton Hospital
dr heinlein, dr. heinlein, dr kate heinlein, dr. kate heinlein, kate heinlein, kate heinlein md