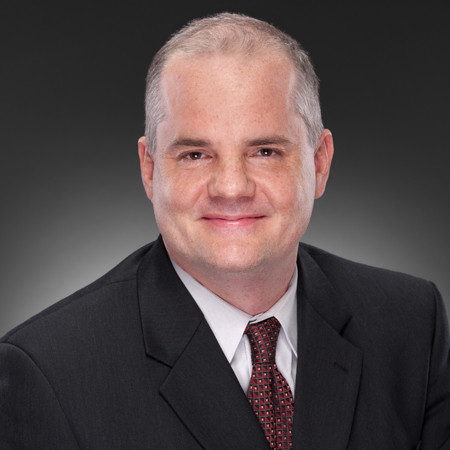 « Back
Eric I. Francke, M.D.
Locations
Physician Extenders
Print
Eric I. Francke, M.D.
Biography
Eric Francke, M.D., is board certified by the American Board of Orthopaedic Surgery. He completed a fellowship in Orthopedic Spine Surgery at William Beaumont Hospital in Royal Oak Michigan. Dr. Francke specializes in adult degenerative surgery of the spine, minimally invasive surgery of the spine, general orthopaedics, and fracture care.
Areas of Interest
Adult Degenerative Spine Surgery
Minimally Invasive Spine Surgery
Sports Medicine
Fracture Care
Board Certification
American Board of Orthopaedic Surgery
---
Education
Fellowship: William Beaumont Hospital, Royal Oak, MI, 2007, Spine Fellowship
Residency: University of Virginia, Charlottesville, VA, 2006, Orthopaedic Surgery Residency
Medical Degree: University of North Carolina Chapel Hill School of Medicine, Chapel Hill,
NC,2000, Doctor of Medicine
Masters of Science Degree: Georgia Institute of Technology, Atlanta, GA, 1996,
Masters of Science, Mechanical Engineering
Undergraduate Degree: Georgia Institute of Technology, Atlanta, GA, 1994, Bachelors,
Mechanical Engineering
---
Memberships & Recognition
Professional Memberships
American Academy of Orthopaedic Surgeons
North American Spine Society NASS
Cervical Spine Research Society
Publications/Research
Francke El, Demetropoulos CK, Agabegi SS, Truumees E, Herkowitz HN . Distractive Force Relative to Initial Graft Compression in an In Vivo Anterior Cervical Discectomy and Fusion Model. Spine. 35(5):526-530, 2010.
Samartiz D, Wein SM, Shen FH, Beazell J, Francke EI, Anderson DG. A Revisitation of DistractiveExtension Injuries of the Subaxial Cerival Spine: A Cadaveric and Radiographic Soft Tissue Analysis. Spine. 35(4):395-402, 2010.
Francke EI, Fischgrund JS. Emerging Technolgies in Spine Surgery. Semin Spine Surg. 20(2):154-160, 2008.
Francke EI, Berkowitz HN. Chapter 2: Should Patients Undergoing Decompression for a Grade l Degenerative Spondylolisthesis also have an Instrumented Fusion? Evidence-Based Practice of Orthopaedics. Elsevier Science. Philadelphia. 2008.
Francke EI, Patel C. Minimally Invasive Surgery for Lumbar Spinal Stenosis. Semin Spine Surg. 19:200-205, 2007.
Chhabra A, Goradia VK, Francke EI, Baer GS, Monahan T, Kline A, Miller MD. Cyclic Loading of Rotator Cuff Repairs: a Comparison of Cuff Tacks, Suture Anchors, and Open Transosseous Rotator Cuff Repairs. J Arthroscopy. 21(3):323-7, 2005.
Francke EI, Lachiewicz PF. Failure of a Cemented All-Polyethylene Patella Component of a Press-Fit Condylar Total Knee Arthroplasty: A Case Report. J Arthroplasty. 15(2):234-7, 2000.
Francke EI, Faber J, Sood A, Kenamond C, Boitano S, Bynum D, Sanderson M, Banes AJ. ATP Stimulates an Increase in Intracellular Free Calcium In Human Tendon Cells via Purinergic Receptors and Temporally Blocks Gap Junction Signaling. Trans of the 44th Annual Mtg of the ORS. 23(1): 91, 1998.
Kenamond C, Boitano S, Francke EI, Sood A, Yang X, Faber J, Bynum D, Banes AJ. Cyclic Strain Activates Tendon Cells and Primes them for a Second Mechano-Stimulus to Increase Intracellular Calcium. Trans of the 44th Annual Mtg of the ORS. 23( l ): 92, 1998.
Francke EI, Sood A, Kenamond C, Faber J, Boitano S, Bynum D, Sanderson M, Banes AJ. Human Tendon Cells Express Purinergic Receptors that Temporally Block lntercellular Calcium Wave Propagation in a Mechanical Load Response. Mo/ Biol of the Cell Abstracts. 8(Sup): 416a, 1997.
Francke El, Nerem RM. The Effect of Oscillatory Flow on the Intracellular Free Calcium Concentration of Cultured Bovine Aortic Endothelial Cells. Georgia Institute of Technology Master's Thesis. Completed 7/96. 186 pages.

---
Community Involvement
Dr. Francke has been on two mission trips to the Korle Bu Teaching Hospital in Accra, Ghana. While there, he performed a variety of spine surgeries, assisted in the training of residents and worked with the faculty.
---
---
Media

Piedmont Orthopedics | OrthoAtlanta offers telehealth virtual visits for many types of post-op and follow up care for existing patients.
Read More

OrthoAtlanta opens new location at The Battery Atlanta at SunTrust Park, providing orthopedic and sports medicine care to greater Cobb County area community.
Read More
dr francke, dr. francke, dr eric francke, dr. eric francke, eric francke, eric francke md