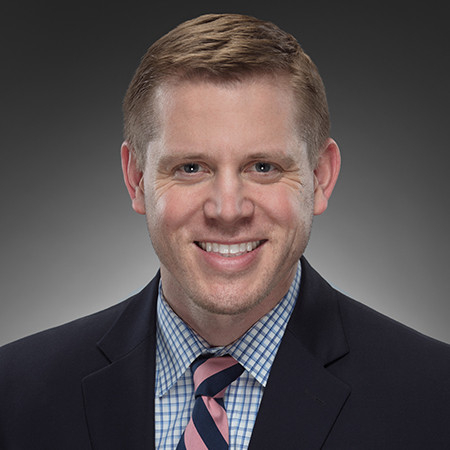 « Back
Donald E. Fowler, M.D.
Book Online
Locations / Appointments
Physician Extenders
Piedmont Orthopedics | OrthoAtlanta continues to follow CDC guidelines to provide the safest environment possible for our patients, staff and providers during the ongoing international coronavirus outbreak.
Masks are required of all patients, staff, and providers while in the office and we kindly ask that you bring no visitors with you to your appointment unless required for patient care. Please Click Here for additional information.
Biography
Donald Fowler III, M.D. is an orthopedic surgeon who completed his fellowship at the prestigious Hospital for Special Surgery in New York, New York. Dr. Fowler is board certified by the American Board of Orthopedic Surgery. His specialties include Knee, Shoulder, Hand and Wrist, Elbow and Ankle Arthroscopy, Sports Medicine, Total Joint Replacement Surgery, General Orthopaedics and Fracture Care. Dr. Fowler can treat pediatric orthopedic conditions from age 3 and older. Dr. Fowler believes that every patient is an athlete at some level, and he has extensive experience with athletes at the professional, college, high school, and recreational levels. He remains active in research particularly in the fields of ACL reconstruction and meniscal transplantation. Dr. Fowler serves as Chair of Surgery for WellStar Paulding Hospital.
Areas of Interest

Sports Medicine
Shoulder Arthroscopy
Total Joint Replacement Surgery
Fracture Care
General Orthopedics
Pediatric Orthopedics
Knee Arthroscopy
Hand and Wrist
Elbow Arthroscopy
Ankle Arthroscopy
Board Certification
American Board of Orthopaedic Surgery
---
Education
Fellowship: Hospital for Special Surgery/Cornell Medical Center, New York, NY, 2014, Sports Medicine and Shoulder Fellowship
Residency: Duke University, Durham, NC, 2013, Orthopaedic Surgery Residency
Medical Degree: University of Virginia, Charlottesville, VA, 2008, Doctor of Medicine
Undergraduate Degree: Duke University, Durham, NC, 2003, Bachelor of Science, Biology and Anatomy
---
Memberships & Recognition
Professional Memberships

American Academy of Orthopaedic Surgeons
American Orthopaedic Society for Sports Medicine
Arthroscopy Association of North America
Georgia Orthopaedic Society
Piedmont Society
Frank Bassett Society
STOP Sports Injuries
Appointments
Chair of Surgery at WellStar Paulding Hospital
Principal Reviewer for the American Journal of Sports Medicine
---
Community Involvement
Dr. Fowler currently serves as a Medical Consultant and Atlanta Affiliate physician for the New York Mets Professional Baseball Team. During his sports fellowship, he was Team Physician for the New York Mets, and assisted in care for the New York Giants, New York Knicks, and Brooklyn Nets. While in residency, Dr. Fowler served as Team Physician for both the Duke University Blue Devils Basketball and Football teams.
Dr. Fowler regularly serves as a sidelines physician for many notable Atlanta sports events including the 2018 College Football Playoff National Championship, the Chick-fil-A Peach Bowl, Chick-fil-A Kickoff Game, and the BB&T Atlanta Open tennis tournament.
Dr. Fowler currently serves as Chair of Surgery at WellStar Paulding Hospital. He is a principal reviewer for the American Journal of Sports Medicine. Dr. Fowler is a committee member of STOP Sports Injuries, a national organization aimed at youth sports injury prevention initiated by the American Orthopaedic Society for Sports Medicine (AOSSM).
Dr. Fowler serves as the Team Physician for several area high schools including McEachern High School in Powder Springs, and to Paulding County and Hiram High Schools in Paulding County, Georgia. Dr. Fowler is the official sports medicine provider to the Stingray Allstars, serving the cheer teams at their Cartersville campus. Dr. Fowler proudly supports the annual Children's Healthcare Association Teddy Bear Crusade, in 2016 benefitting CHOA and the Juvenile Diabetes Research Foundation helping to care for young patients and their families now and in the future.
---
Hospital Affiliations
WellStar Cobb Hospital
WellStar Paulding Hospital
WellStar Douglas Hospital
WellStar Windy Hill Hospital
Piedmont Fayette Hospital
Member of the Piedmont Clinic
---
dr fowler, dr. fowler, dr donald fowler, dr. donald fowler, donald fowler, donald fowler md, STOP Sports Injuries committee member, stingray allstars, mceachern high school, paulding county high school, hiram high school