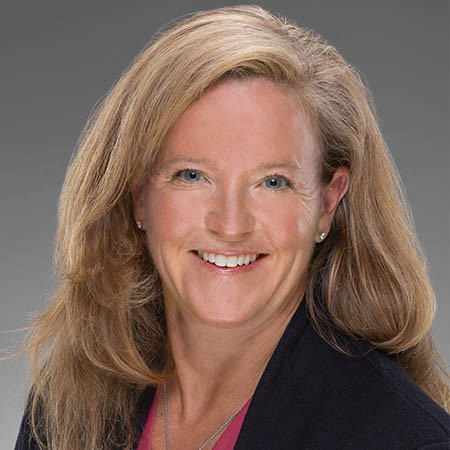 « Back
Diane E.S. Payne, M.D., MPT
Locations
Print
Diane E.S. Payne, M.D., MPT
Hand and Microvascular Surgery Fellowship
Biography
Diane Payne, M.D. is a board certified orthopedic surgeon specializing in musculoskeletal disorders of the upper extremity. She provides orthopedic care to patients in our Newnan location. Dr. Payne's practice includes comprehensive care of adult and pediatric upper extremity injuries and ailments, fracture care, as well as work injuries.
Dr. Payne graduated from Miami University in Oxford, Ohio, with a Bachelor of Arts degree in Microbiology. She completed her Masters in Physical Therapy degree at Emory University and went on the receive her Doctor of Medicine degree from the University of Kansas School of Medicine. Dr. Payne completed her residency in Orthopedic Surgery as well as a Hand and Microvascular Fellowship at the Duke University School of Medicine in Durham, North Carolina.
As one of the few female orthopedic surgeons in the Atlanta area, Dr. Payne listens carefully and spends time with her patients to understand their symptoms and goals. She also incorporates her background in physical therapy to offer both surgical and non-surgical options for managing orthopedic conditions. She is well known for her commitment to providing the highest quality care to each patient.
Areas of Interest
Traumatic injuries to upper extremity
Vascular conditions
Nerve-related injuries
Shoulder and elbow joint replacement
Joint injuries
Tendon injuries
Fracture Care
Work Injuries
Board Certification

American Board of Orthopaedic Surgery

Subspecialty Certification in Orthopedic Surgery of the Hand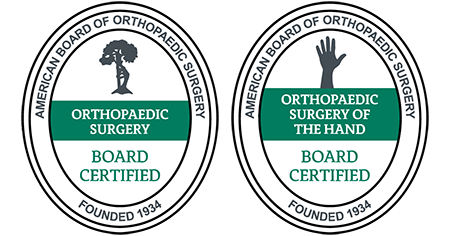 ---
Education
Fellowship: Duke University School of Medicine, Durham, North Carolina, 2010, Hand and Microvascular Surgery Fellowship
Residency: Duke University School of Medicine, Durham, North Carolina, 2009, Orthopedic Surgery Residency
Medical Degree: University of Kansas School of Medicine, Kansas City, Kansas, 2004, Doctor of Medicine
Master's Degree: Emory University, Atlanta, Georgia, 1995, Masters in Physical Therapy
Undergraduate Degree: Miami University, Oxford, Ohio, 1992, Bachelor of Arts - Microbiology
---
Memberships & Recognition
Professional Memberships
American Physical Therapy Association, 2995-2001.
Piedmont Society, Member; Board of Directors, Member at Large, 2009 – present.
Ruth Jackson Orthopaedic Society, Member, 2009 – 2015.
Duke Hand Club, Member, 2010 – present.
Fellow, American Academy of Orthopaedic Surgery, 2012 – present.
Fellow, American Society for Surgery of the Hand, 2013 – present.
Southern Orthopedic Association, Member, 2013 – present.
Orthopedic Trauma Association, Member, 2013 – present.
American Association for Hand Surgery, Member, 2015 – present.
Southeastern Hand Society, Invited Member, 2017 – present.
Artemis Society for Women in Hand Surgery, Founding Member, 2018 – present.
Publications/Research
Gaskill T, Payne DE, Brigman B. "Cryptococcal Abscess Imitating a Soft-Tissue Sarcoma in an Immunocompetent Host". Journal of Bone and Joint Surgery, 2010;92:1890-3.
Payne DE, Wray H, Zura B, Ruch DR. "Outcomes of Intramedullary Fixation of Clavicular Fractures". Journal of Orthopedics, 2011; Jun;40(6):E99-104.
Payne DE, Kaufman A, Leversedge F, Richard M. "Vascular Perfusion of a Flexor Carpi Ulnaris Muscle Turnover Pedicle Flap for Posterior Elbow Soft Tissue Reconstruction: A Cadaveric Study". Journal of Hand Surgery, 2011;36(2):246-51.
Levin P, Moon D, Payne DE. Overlapping and Concurrent Surgery: A Professional and Ethical Analysis. Journal of Bone and Joint Surgery. 2017, Dec 6;99(23):2045-2050.
Ghareeb PA, Daly CA, Payne DE. Current Trends in the Management of Ballistic Fracture of the Hand and Wrist: Experiences of a High-Volume Level I Trauma Center. Hand. 2018 Mar;13(2):176-180.
Ghareeb PA, Neustein TM, Fang RC, Payne DE. Indocyanine Green Angiography: A helpful tool for intraoperative assessment of upper extremity perfusion. Techniques in Hand and Upper Extremity Surgery. 2017 Sep; 21(3):101-106.
Zhang D, Pistorio AL, Payne DE, Lifchez SD. Promoting Gender Equity in the #MeToo Era. J Hand Surg Am. 2020 Dec;45(12):1167-1172.
Eberlin, K, Friedrich J, Payne DE, …Levin LS. Hand Trauma Network in the United States: ASSH Member perspective over the last decade. J Hand Surg Am. 2021 Aug;46(8):645-652. doi: 10.1016/j.jhsa.2021.03.018. Epub 2021 May 15.PMID: 34001408.
---
Community Involvement
In her free time she enjoys playing golf, competing in triathlons and spending time with her husband and their two sons.
---
---
dr payne, dr. payne, dr diane payne, dr. diane payne, diane payne, diane payne md, subspecialty certification in orthopedic surgery of the hand, subspecialty certification hand surgery