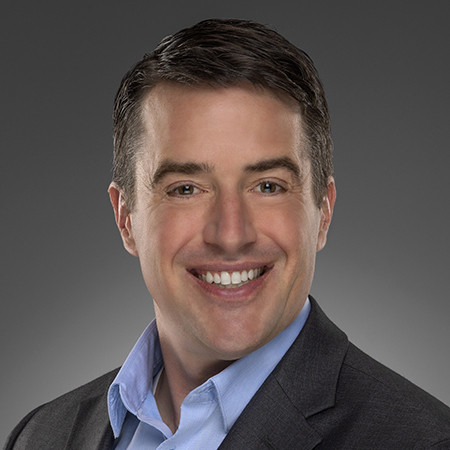 « Back
Clifton Meals, M.D.
Locations
Print
Clifton Meals, M.D.
Hand and Upper Extremity Fellowship
Biography
Clifton Meals, M.D. is a board-certified orthopedic surgeon, specializing in hand and upper extremity surgery. Dr. Meals' practice includes general orthopedics and comprehensive care for all conditions affecting the hand, wrist, elbow, and shoulder. Additionally, Dr. Meals' clinical expertise includes upper extremity joint replacement, revision joint replacement, wide awake hand surgery, upper extremity microsurgical reconstruction, fracture care, and treatment for nerve injuries. He provides orthopedic care to patients at our Covington location in Newton County.
Dr. Meals prioritizes educating his patients. Dr. Meals gives patients the tools to make great healthcare choices and to participate in their own recovery. Dr. Meals enjoys teaching and has held the following positions at the Emory School of Medicine: Assistant Professor of Orthopedics, Adjunct Professor of Plastic Surgery, Upper Extremity Surgery Fellowship Site Director, and Orthopedics Residency Program Director. Dr. Meals was awarded Emory University Orthopedic Faculty Member of the Year 2020-2021.
Dr. Meals attended Duke University in Durham, North Carolina and earned his medical degree at the David Geffen School of Medicine at UCLA in Los Angeles, California. He completed his orthopedic surgery residency training at the George Washington School of Medicine in Washington, D.C. and his hand surgery fellowship training at the Curtis National Hand Center in Baltimore, Maryland.
Areas of Interest:
Hand and upper extremity surgery
Wide Awake Hand Surgery
Upper Extremity Joint Replacement and Revision Joint Replacement
Upper Extremity Microsurgical Reconstruction
Nerve Injuries
Fracture Care
Board Certification
American Board of Orthopaedic Surgery

Subspecialty Certification in Orthopedic Surgery of the Hand
---
Education
Fellowship: Curtis National Hand Center, Baltimore, Maryland, 2016, Hand Surgery Fellowship
Residency: The George Washington School of Medicine, Washington, DC, 2015, Orthopedic Surgery Residency
Medical Degree: David Geffen School of Medicine at UCLA, Los Angeles, California, 2010, Doctor of Medicine
Undergraduate Degree: Duke University, Durham, North Carolina, 2003, Bachelor of Arts in English

---
Memberships & Recognition
American Society for Surgery of the Hand
American Academy of Orthopedic Surgeons
Georgia Orthopedic Society
Publications/Research

Meals C, Hattwick E. Mycobacterial infections of the hand and wrist: a review of
current literature. Current Orthopaedic Practice. 2011 Mar-Apr; 22(2):198-20
Meals C, Meals R. Hand fractures: a review of current treatment strategies. J Hand
Surg Am. 2013 May;38(5):1021-31. PMID:23618458
Meals C, Meals RA. Tendon versus nerve transfers in elbow, wrist, and hand
reconstruction: a literature review. Hand Clin. 2013 Aug;29(3):393-400. PMID:23895719

Meals C, Meals RA. Sugar-Tong Forearm Splinting. Medscape Reference. Updated
September 23, 2013. Available at: http://emedicine.medscape.com/... C, Yu W, Haines C, O'Brien J. Degenerative scoliosis and resulting stenosis -
Surgical management. Seminars in Spine Surgery. 2013 Dec; 25(4):263-73
Schulte LM, Meals CG, Neviaser RJ. Management of adult diaphyseal both-bone
forearm fractures. J Am Acad Orthop Surg. 2014 Jul;22(7):437-46. PMID:24966250
Mantica A, Meals C, O'Brien J. Cervical Disc Replacement vs Anterior Cervical
Discectomy and Fusion. Operative Techniques in Orthopaedics. 2015
Sep;25(3):209-16
Meals C. In brief: Ergonomic strategies for computer users with upper limb
problems. J Hand Surg Am. 2015 Aug;40(8):1688-91. PMID: 26026353
Meals C, Segalman K. Suture-button reconstruction of the interosseous
membrane. J Wrist Surg. 2016 Aug;5(3):179-183. PMID: 27468367
Singer A, Meals CG, et al. The Multidisciplinary Approach to the Diagnosis and
Management of Non-Obstetric Traumatic Brachial Plexus Injuries. AJR Am J
Roentgenol. 2018 Dec;211(6):1319-1331. PMID: 30247979
---
Community Involvement
In his spare time, Dr Meals enjoys spending time with his two children, mountain biking, CrossFit, music, literature, and carpentry.
---
Hospital Affiliations
Piedmont Newton Hospital
dr meals, dr. meals, dr clifton meals, dr. clifton meals, clifton meals, clifton meals md