Home
/
Media
/
When "Break A Leg" Means More Than Good Luck
When "Break A Leg" Means More Than Good Luck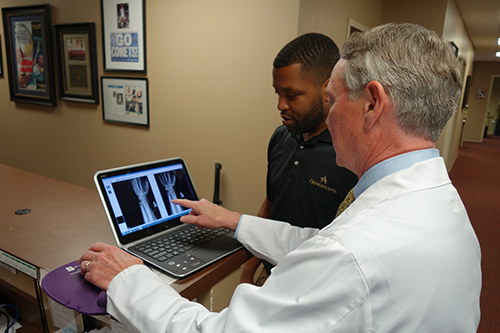 Originally published in Southern Journal Magazine (May/June 2016) Entertainment Issue [updated March 2019]
It's no secret, Georgia's film and television production industry is booming to the tune of some $6 billion in 2015* and growing every year. Georgia's Southern Crescent may be the epicenter, with entities including Pinewood Atlanta Studios in Fayetteville, TWD Production's The Walking Dead in Senoia, and countless feature films, television pilots, reality series, and commercials being filmed every day. Couple that with traveling Broadway theater productions in Atlanta and musical events across the state, the entertainment industry is hot in Georgia. The industry accounts for some 30,000 working professionals across the state in jobs ranging from studio and sound stage builds, to camera work to catering services. Casting calls for extras are becoming as common on social media as restaurant reviews.

From set up to shoot, production schedules can be brutally tight, and production days long. As with any other employer, injuries and accidents can happen. Just ask Dr. Michael J. Behr, Medical Director for OrthoAtlanta, one of the largest physician-owned orthopedic and sports medicine practices in the greater Atlanta area.
"The physicians and staff of OrthoAtlanta serve an active and growing role in supporting the burgeoning entertainment industry in Georgia," explained Dr. Behr. "OrthoAtlanta offices in Fayetteville, Newnan, Peachtree City and Stockbridge in the Southern Crescent are particularly adept at answering the call when an injury to muscles, ligaments or bones threatens a production. Musculoskeletal injuries of performers or crew member on a television or film set are not dissimilar to those of the sports athletes, from professional, to little league team, to weekend warrior, that OrthoAtlanta physicians treat on any given day. The need to get back on the set is just as urgent as getting back in the game."
Learn more by viewing the complete press release.

« Back to News