Home
/
Media
/
Snehal Dalal, MD, OrthoAtlanta, Presenter At 2017 Atlanta Trauma Symposium
Snehal Dalal, MD, OrthoAtlanta, Presenter at 2017 Atlanta Trauma Symposium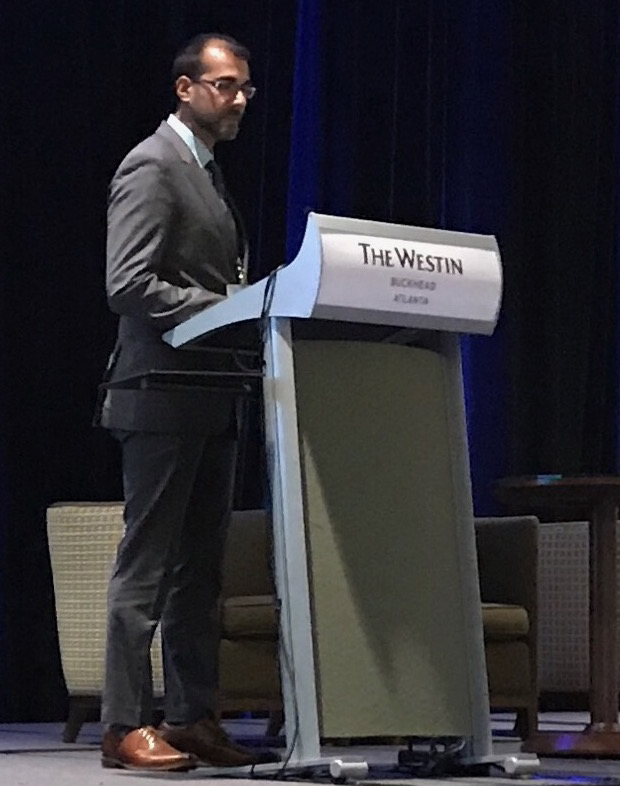 ATLANTA, GA, APRIL 25, 2017 –
OrthoAtlanta orthopedic surgeon, Snehal C. Dalal, MD, a specialist in treating hand, elbow and shoulder disorders and injury, served as a presenter at the 2017 Atlanta Trauma Symposium held on April 20 – 22, 2017 at the Westin Buckhead in Atlanta, Georgia. Coordinated by the Foundation for Orthopaedic Research & Education (FORE), the multi-day conference was designed to provide training to orthopedic surgeons to enhance surgical competency and provide strategies for fracture management. The event provided continuing medical education, CME credit, to participants including general orthopedists and mid-level providers whose scope of practice includes fracture repair.
Fellowship-trained in hand and upper extremity, Dr. Dalal spoke to conference attendees on the topics of elbow injury, elbow surgery, and specifically about complications or considerations that can arise from complex injury. Bony and soft tissue injuries, coronoid fracture types, total elbow arthroplasty or elbow replacement, and elbow fracture dislocations were among the many topics discussed.
Dr. Dalal sees patients at the OrthoAtlanta Johns Creek and OrthoAtlanta Gwinnett locations. Dr. Dalal serves as the secretary of the Gwinnett Medical Center's medical staff and is on its executive committee. Dr. Dalal is also a Clinical Assistant Professor, Orthopedic Surgery, for the Philadelphia College of Osteopathic Medicine, Georgia Campus.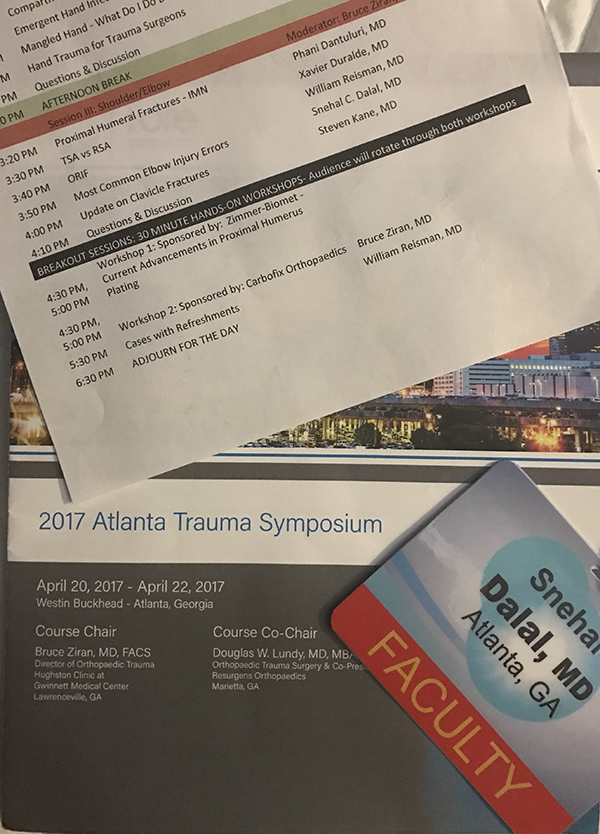 « Back to News