Home
/
Media
/
Snehal Dalal, MD, OrthoAtlanta, Is Presenter At 7th Annual Gwinnett Medical Center Sports Medicine Conference
Snehal Dalal, MD, OrthoAtlanta, is Presenter at 7th Annual Gwinnett Medical Center Sports Medicine Conference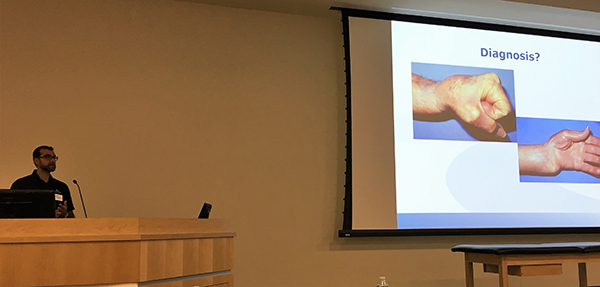 ATLANTA, GA, APRIL 5, 2017 –
OrthoAtlanta orthopedic surgeon, Snehal C. Dalal, MD, served as a presenter at the Gwinnett Medical Center Sports Medicine Program 7th Annual Update for Primary Care Physicians held in Suwanee, Georgia, on March 25, 2017. The annual CME conference provides training in sports medicine and orthopedics to area primary care physicians and physician assistants. Participants of the all-day interactive conference earn continuing medical education (CME) credits. This year's conference was hosted by the Philadelphia College of Osteopathic Medicine, PCOM, Georgia Campus.
The conference is coordinated each year by the Sports Medicine Committee of Gwinnett Medical Center's Sports Medicine Program. Comprised of orthopedic and sports medicine physicians and hospital leaders, the committee serves the community by providing services and improved access to care. Dr. Dalal is an active member of Sports Medicine Committee.
Specializing in hand and upper extremity, Dr. Dalal spoke to conference attendees on topics of hand and wrist exam and treatment. Dr. Dalal sees patients at the OrthoAtlanta Johns Creek and OrthoAtlanta Gwinnett locations. Dr. Dalal serves as the secretary of the Gwinnett Medical Center's medical staff and is on its executive committee. Dr. Dalal is also a Clinical Assistant Professor, Orthopedic Surgery, for the Philadelphia College of Osteopathic Medicine, Georgia Campus.
OrthoAtlanta is the second largest orthopedic and sports medicine practice in the greater Atlanta, Georgia, area with 13 offices including Johns Creek and Gwinnett. OrthoAtlanta offers convenient accessibility to a full range of musculoskeletal surgeons, specialists and patient services including on-site physical therapy, seven imaging centers and two AAAHC outpatient surgical centers. Comprehensive operative and non-operative musculoskeletal care and expertise includes sports medicine, arthroscopic surgery, hip replacement, knee replacement, neck and spine surgery, elbow and shoulder surgery, ankle and foot surgery, pain management, general orthopedics, work related injuries and acute orthopedic urgent care. Learn more at www.OrthoAtlanta.com.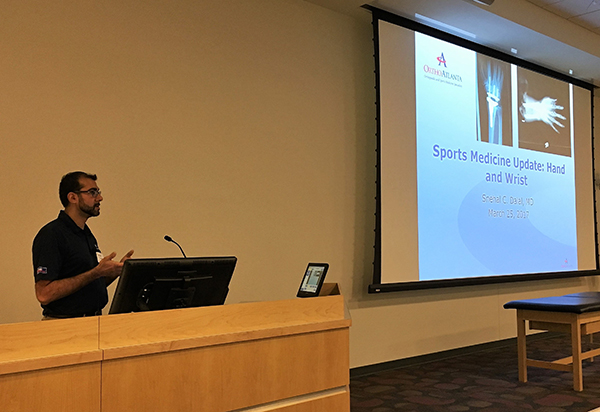 « Back to News