Home
/
Media
/
Piedmont Healthcare And OrthoAtlanta Come Together To Expand Orthopedic Care In The State Of Georgia
Piedmont Healthcare and OrthoAtlanta Come Together to Expand Orthopedic Care in the State of Georgia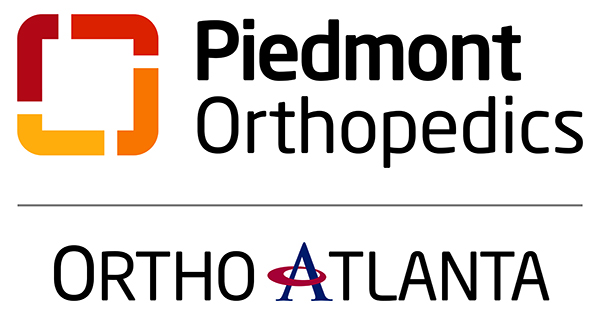 Atlanta, Ga. (February 3, 2020) – Piedmont Healthcare, serving more Georgians than any other healthcare provider, and OrthoAtlanta, one of the largest physician-owned orthopedic and sports medicine practices in Georgia, are excited to announce a new partnership that took effect Feb. 1.
The partnership is a major component of Piedmont's comprehensive initiatives in orthopedics and sports medicine via the creation of Piedmont Orthopedics. Piedmont Orthopedics is being designed to provide the full spectrum of musculoskeletal and sports-related care across the state of Georgia. OrthoAtlanta, renowned for providing an integrated approach to delivering musculoskeletal care for over 20 years, aligns Piedmont with 40 orthopedic and sports medicine physicians and physiatrists, 37 advanced practice providers, 13 integrated musculoskeletal centers with seven outpatient imaging centers, 13 outpatient physical therapy sites and two outpatient surgical centers. Together, through Piedmont Orthopedics | OrthoAtlanta, Piedmont Healthcare and OrthoAtlanta will provide state of the art musculoskeletal and sports medicine treatments, taking advantage of their combined service and cost effectiveness, to afford patients the highest-quality care.
"It is our goal to provide comprehensive care close to home and the talented physicians, therapists and employees of OrthoAtlanta will help us to fulfill that goal for our patients through the Piedmont Orthopedics umbrella," Piedmont Healthcare President and CEO Kevin Brown said. "This agreement will provide an increase in the providers available to serve Piedmont's growing patient population and an expansion of locations and service modalities to ensure the most convenient, safe, and cost-effective care."
Piedmont serves as the official healthcare provider for the University of Georgia (UGA) Athletic Association and is an official sponsor of Atlanta United FC, the 2018 MLS Cup Champions. OrthoAtlanta provides medical coverage for Atlanta United FC, Atlanta Gladiators, Chick-fil-A Peach Bowl and Kickoff games, BB&T Atlanta Open tennis tournament and Clayton State University Athletics.
"This partnership is an incredible opportunity for Piedmont and OrthoAtlanta to raise the bar on how orthopedics and sports medicine can be delivered throughout the state of Georgia," said Michael S. Ochal, CEO, OrthoAtlanta and IntraHealth Group, the management organization for OrthoAtlanta. "We are incredibly proud to be a part of this partnership."
About Piedmont Healthcare
A private, not-for-profit organization with 750 locations serving 2.5 million patients across Georgia, Piedmont is transforming healthcare, creating a destination known for the best clinicians and a one-of-a-kind experience that always puts patients first. Today, more than 110 years since it was founded, Piedmont is known as a leading health system in cancer care, treatment of heart disease, organ transplantation, and comprehensive services via its 11 hospitals, 34 urgent care centers, 28 Piedmont QuickCare locations, and more than 555 physician practice locations and more than 2,500 Piedmont Clinic members. In May 2019, Piedmont became Great Place to Work-Certified™ and in June 2019 was named by Forbes as one of the Top10 Employers in Georgia. Our 23,000-plus employees dedicate themselves to making a positive difference in every life we touch and our commitment doesn't stop there. In FY 2019, Piedmont provided nearly $305 million in uncompensated care and community benefit programming in an effort to better the health and well-being of the people in the communities we serve. For more information, visit piedmont.org.
About OrthoAtlanta
OrthoAtlanta is one of the largest physician-owned orthopedic and sports medicine practices in Georgia providing an integrated approach to delivering musculoskeletal care. With 40 physicians serving in 13 offices, OrthoAtlanta provides the highest level of patient care for injury or deformity of muscles, joints, bones and spine. OrthoAtlanta offers convenient accessibility to a full range of musculoskeletal surgeons, specialists and patient services. Comprehensive operative and non-operative musculoskeletal care and expertise includes sports injuries, sports medicine, arthroscopic surgery, hip replacement, knee replacement, neck and spine surgery, elbow and shoulder surgery, hand and wrist surgery, foot and ankle surgery, physical medicine and rehabilitation, pain management, arthritis treatment, general orthopedics, work related injuries, trauma and acute orthopedic urgent care. OrthoAtlanta Surgery Centers in Austell and Fayetteville provide cost-effective, same-day surgical procedures in an accredited outpatient center. For more information, visit orthoatlanta.com.
« Back to News