Home
/
Media
/
ORTHOQuick Piedmont West Provides After Hours Orthopedic Urgent Care In Buckhead, Midtown And West Midtown Areas
ORTHOQuick Piedmont West Provides After Hours Orthopedic Urgent Care in Buckhead, Midtown and West Midtown Areas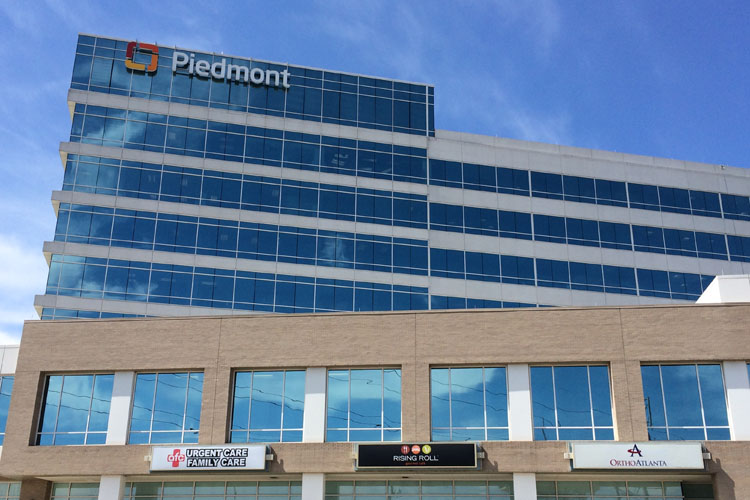 ATLANTA, GA, NOVEMBER 7, 2016 –
After school, after work, and after hours, OrthoAtlanta orthopaedic and sports medicine specialists knows unexpected aches, breaks, strains and sprains can happen when you least expect it. ORTHOQuick Piedmont West by OrthoAtlanta opened on Monday, November 7, 2016 to provide after hours orthopaedic urgent care Monday through Friday, 5 p.m. to 9 p.m. and Saturdays from 9 a.m. to 1 p.m. Conveniently located at the intersection of Howell Mill Road and 1-75 South in the Piedmont West Medical Office Building, the ORTHOQuick after hours service provides easy access to those who work or live in the greater Buckhead, Atlantic Station, Midtown and West Midtown areas of Atlanta. Staffed by certified physician assistants, and with onsite X-ray, the office can treat urgent conditions such as acute pain, suspected fractures or dislocations of fingers or toes, strains or sprains, sports-related injuries, tendonitis and bursitis, gout flare-up, work-related injuries and work-related injury drug screening. No appointments are necessary and walk-ins are welcome during ORTHOQuick hours. Most insurance is accepted, although a referral may be required.
"We are pleased to provide ORTHOQuick acute orthopedic urgent care to patients inside the perimeter after hours on weekdays and on Saturdays," stated OrthoAtlanta's Richard B. Johnston, MD with OrthoAtlanta. "Located at I-75 and Howell Mill Road, ORTHOQuick Piedmont West will offer an additional layer of service to patients who live or work in the rapidly growing Howell Mill and West Midtown communities in Atlanta."
The ORTHOQuick Piedmont West office is staffed by certified physician assistants. OrthoAtlanta physicians supervise the physician assistants and are readily available to them for consultation.
ORTHOQuick Piedmont West is located at 1800 Howell Mill Road, Suite 200, Atlanta, Georgia in the Piedmont West Medical Office Building that includes an attached parking garage. ORTHOQuick after hours patients enter through the building front doors and take the elevator to the 2nd floor, Suite 200. After hours orthopedic care is available Monday through Friday, 5:00 p.m. to 9 p.m. and Saturdays from 9 a.m. to 1 p.m., excluding major holidays. Walk-ins are welcome and no appointments are necessary. For additional information, you may call (770) 460-OUCH (6824) and ask for Piedmont West. Most insurance plans are accepted (referral may be requested).
« Back to News