Home
/
Media
/
OrthoAtlanta Staff Members Honored At The 2018 Annual Service Awards Banquet
OrthoAtlanta Staff Members Honored at the 2018 Annual Service Awards Banquet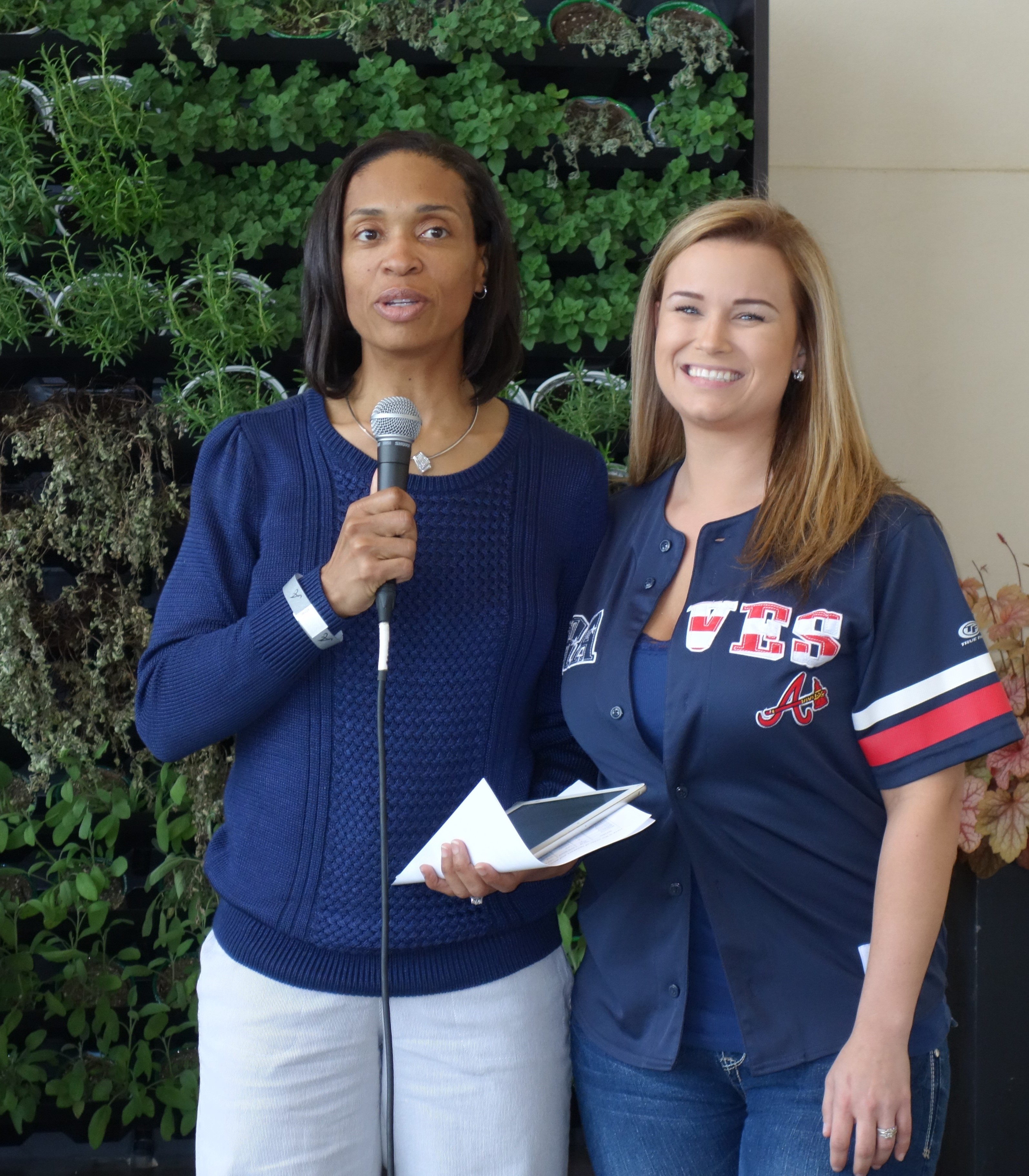 Recognizing 5, 10, 15, 20 and 25 Year Service Milestones
OrthoAtlanta held its annual Service Awards Banquet on Saturday, April 21, 2018, recognizing 36 staff members who have achieved the milestones of 5, 10, 15, 20 and 25 years of service. The baseball-themed, "A Celebration of All Stars" was held at SunTrust Park at The Battery Atlanta, Atlanta, Georgia. OrthoAtlanta physicians, honorees and guests were treated to a pre-game picnic dinner and awards ceremony followed by a MLB baseball game where the Atlanta Braves beat the New York Mets in a final inning thriller!
The evening officially commenced with a welcome by IntraHealthGroup CEO, Michael S. Ochal. Opening the awards segment of the evening was Sharrona S. Williams, MD, OrthoAtlanta orthopedic surgeon and board member. On behalf of the 38 physicians of OrthoAtlanta, Dr. Williams expressed words of appreciation and a thank you to all employees who contribute to the growth and success of OrthoAtlanta, OrthoAtlanta Ambulatory Surgery Center of Austell, OrthoAtlanta Surgery Center of Fayetteville, and IntraHealthGroup.
OrthoAtlanta physicians from our 14 practice offices were represented and served as presenters as each staff honoree was called out by name and office location, followed by insights into the skill, dedication and commitment to compassionate service that they bring to patient care.
OrthoAtlanta Service Awards 2018 were presented to:
25 Years: Eddie Harris
20 Years: Annette Even
15 Years: Linda Christenson, Rhonda Johnson and Julia Read
10 Years: Stephanie Dean, Daniel Delozier, Paula Gomez, Julia Graham, Cynthia Hicks, Teresa Jinks, Listra Jones, Rebecca Robinson, Mindy Spain, Christie Stiggers and Sharain Young
5 Years: Amanda Barrios, Robin Beagley, Ford Cooper, Heather Gray, Gordy Harrison, Amber Jenkins, Lara King, Kelle Labbe, Claudia Landry, Carole Morgan, Brandie Noble, Mandy Osburn, Christie Pollard, Monica Prat, Sharon Roberts, Michelle Seefried, Tracey Stallworth, Jennifer Stone, Jackilynn Thacker and Kim Vickery
« Back to News