Home
/
Media
/
OrthoAtlanta Staff Members Honored At The 2017 Annual Service Awards Banquet
OrthoAtlanta Staff Members Honored at the 2017 Annual Service Awards Banquet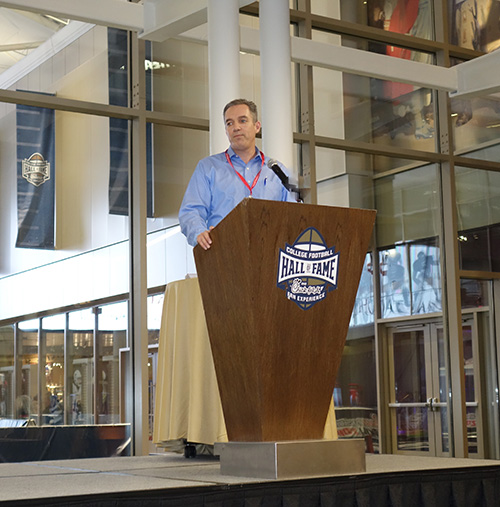 Recognizing 5, 10, 15 and 20 Year Service Milestones

OrthoAtlanta held its annual Service Awards Banquet on Thursday, February 16, 2017 to recognize 25 staff members who have achieved the milestones of 5, 10, 15 and 20 years of service. The celebration was held at the College Football Hall of Fame and Chick-fil-A Fan Experience in midtown Atlanta, Georgia, with nearly 100 persons in attendance, including OrthoAtlanta physicians, staff, the honorees and invited guests.
Attendees enjoyed touring the popular Atlanta venue that pays tribute to the history of college football and inspires with stories of leadership, teamwork and camaraderie. Participants enjoyed reliving college football glory on The Playing Field, an indoor half-football field that includes a massive 36-foot high definition video board and regulation goal post. The evening officially commenced with a welcome by Patricia L. Brewster, MHA, FACMPE, Chief Executive Officer of IntraHealth Group, and a 26 year veteran of OrthoAtlanta. Ms. Brewster expressed to the group, "our service award recipients exemplify the best of OrthoAtlanta and its commitment to patient care and service."
Opening the awards segment of the evening, Brian Morgan, M.D., OrthoAtlanta Physician Board Chairman, offered his words of appreciation and a thank you to all who contribute to the growth and success of OrthoAtlanta, OrthoAtlanta Ambulatory Surgery Center of Austell, OrthoAtlanta Surgery Center of Fayetteville and IntraHealthGroup. "Tonight we honor a select group of employees for their long-time commitment to the organization and recognize the special things they do every day to provide outstanding patient care and service," stated Dr. Morgan.
As each service award recipient name was called, OrthoAtlanta physicians and other staff members from the local OrthoAtlanta offices acknowledged the skill, dedication, and commitment to service that defined each honoree. It was an inspirational evening for all who attended the event.
OrthoAtlanta Service Awards were presented including:
20 Years: Celebrating 20 years of service, Kitchi Joyce (center left) and Gail Devereaux (center right), being congratulated by Dr. Brian Morgan and Patty Brewster.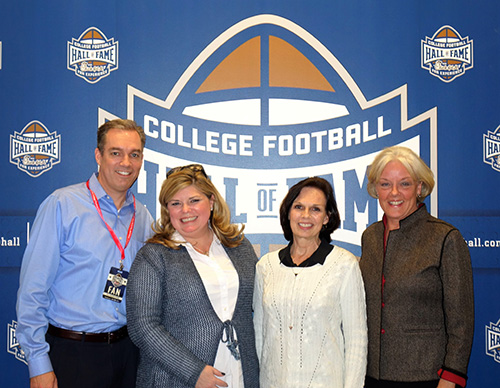 15 Years: OrthoAtlanta employees celebrating 15 years of service,
(center left to right) Robyn Daniel, Robin Benowitz, Kimberly Williamson and
Alan Kippeny; Pamela Harris (not shown). They are being congratulated by
Dr. Brian Morgan (left) and Patty Brewster (right).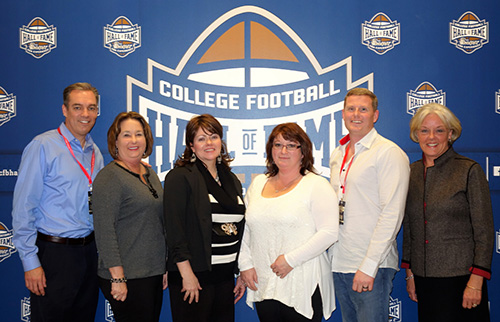 10 Years: OrthoAtlanta employees celebrating 10 years of service
(center left to right) Tracy Kessler, Shirley Jones and Terri Boeckel; not
shown Vicki Carroll and Haley Gainor. They are congratulated by Dr. Brian
Morgan (left) and Patty Brewster (right).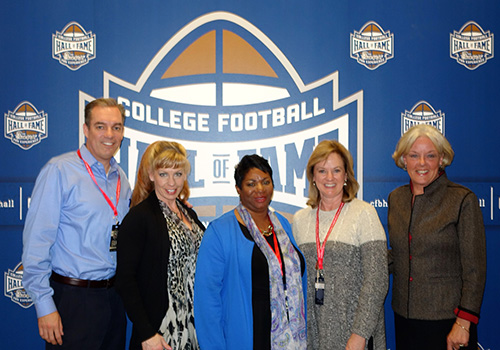 5 Years: Joined by Dr. Brian Morgan (left) and Patty Brewster (right)
are OrthoAtlanta employees celebrating 5 years of service include Ricky Martin,
Jennifer Chesney, Julie Taylor, Melinda Vance, , Pearl Clarke, Kimberly
Williamson and Robin Adams, and (front row) Sandhaya Patel, Razia Shareef and
Melissa Clemons. Not shown: Susan Crawford, Kelly Laughlin and Samantha
Williams.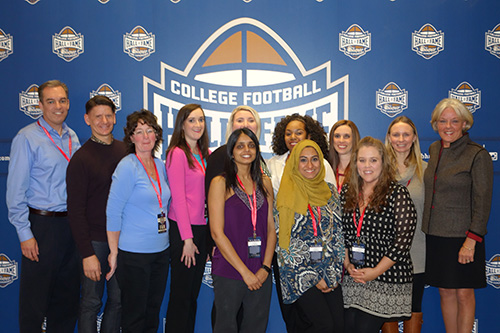 « Back to News