Home
/
Media
/
OrthoAtlanta Snehal C. Dalal, MD, Presents At 8th Annual Gwinnett Medical Center Primary Care Summit
OrthoAtlanta Snehal C. Dalal, MD, Presents at 8th Annual Gwinnett Medical Center Primary Care Summit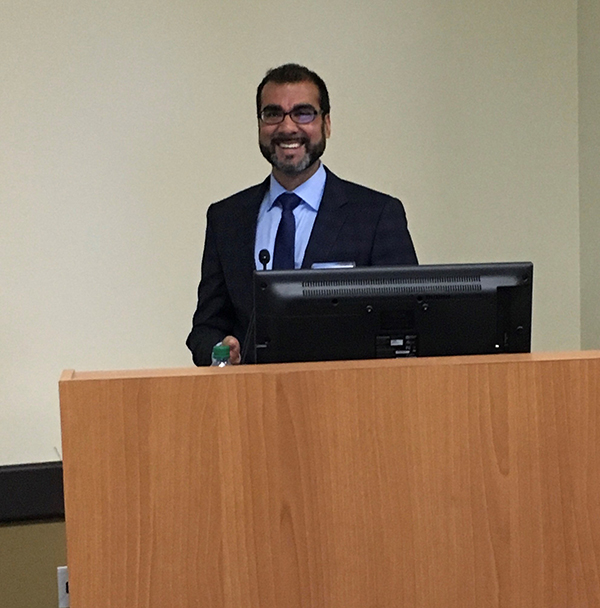 ATLANTA, GA, March 6, 2017 –
OrthoAtlanta orthopedic surgeon, Snehal C. Dalal, M.D., was a presenter at the 8th Annual Gwinnett Medical Center Primary Care Summit held on February 25, 2017 at the GMC Resource Center in Lawrenceville, GA. This annual update for primary care physicians (PCP) is presented by the GMC Department of Medicine to provide training in common clinical challenges faced by the primary care physician (PCP), physician assistants and nurse practitioners. Participants of the all-day conference earned continuing medical education (CME) credits.
Dr. Dalal, an orthopedic surgeon specializing in Hand and Upper Extremity, spoke to conference attendees about Common Hand Problems for Primary Care Physicians. Topics included how to diagnose common hand and wrist injuries by exam and imaging, learning to evaluate and manage the most common hand disorders, treatment options and identifying when surgery is indicated. Carpal Tunnel Syndrome, DeQuervain's Tenosynovitis and Trigger Finger were among the many detailed examples shared by Dr. Dalal during a presentation that ranged from tendon disorders in the wrist and hand, neuropathy in the hand, missed fracture in the hand, arthritis of the hand, and ligament injury of the hand and wrist.
Dr. Dalal sees patients at the OrthoAtlanta Johns Creek and Gwinnett locations. Active in the medical community, Dr. Dalal serves as the secretary of the Gwinnett Medical Center's medical staff and is on its executive committee. Dr. Dalal is also a Clinical Instructor for the Philadelphia College of Osteopathic Medicine (POCM), Georgia Campus.
OrthoAtlanta physicians and staff attending the day-long event with Dr. Dalal included Tuan Bui, MD, spine; Timothy Gajewski, MD, total joint reconstruction; Douglas Kasow, DO, spine and spine trauma; Brian Morgan, MD, sports medicine; Jeffrey Smith, MD, foot & ankle; and Dr. Bui's physician assistant, Chris Weigel, PA-C.
OrthoAtlanta is the second largest orthopedic and sports medicine practice in the greater Atlanta, Georgia, area with 12 offices including Johns Creek and Gwinnett. OrthoAtlanta offers convenient accessibility to a full range of musculoskeletal surgeons, specialists and patient services including on-site physical therapy, six imaging centers and two AAAHC surgical centers. Comprehensive operative and non-operative musculoskeletal care and expertise includes sports medicine, arthroscopic surgery, hip replacement, knee replacement, neck and spine surgery, elbow and shoulder surgery, ankle and foot surgery, pain management, general orthopedics, work related injuries and acute orthopedic urgent care. Learn more at www.OrthoAtlanta.com.
Below: Dr. Snehal Dalal with Dr. Tuan Bui (left) and Dr. Brian Morgan (right).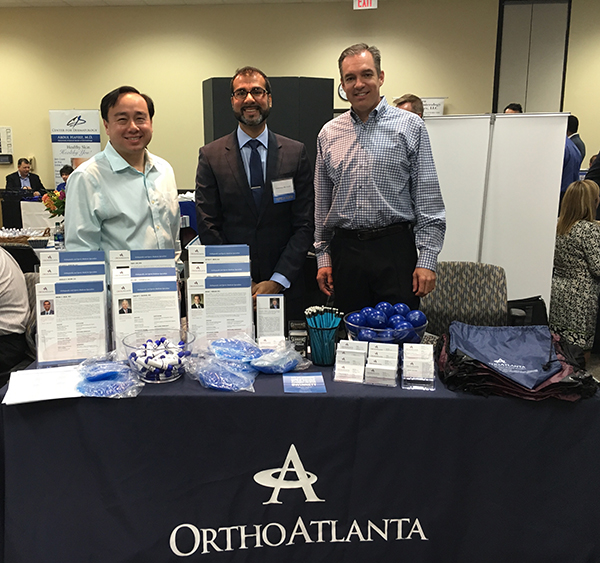 Pictured Below: OrthoAtlanta's Dr. Snehal Dalal with Executive Director and CEO of the Medical Association of Georgia (MAG), Donald J. Palmisano, Jr.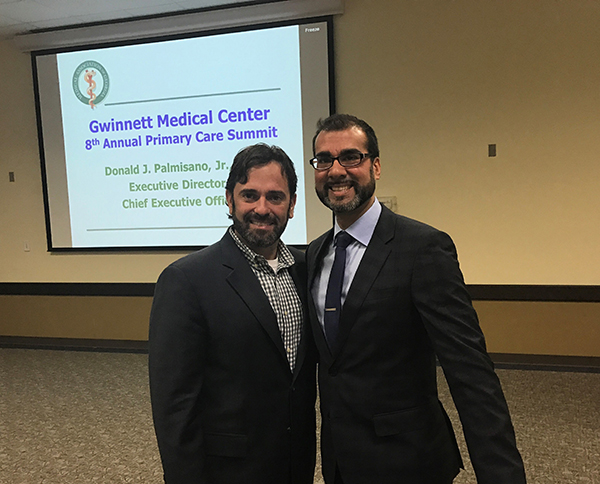 Pictured Below (Left to Right): Dr. Jeffrey Smith, Dr. Douglas Kasow, Dr. Timothy Gajewski and Dr. Snehal Dalal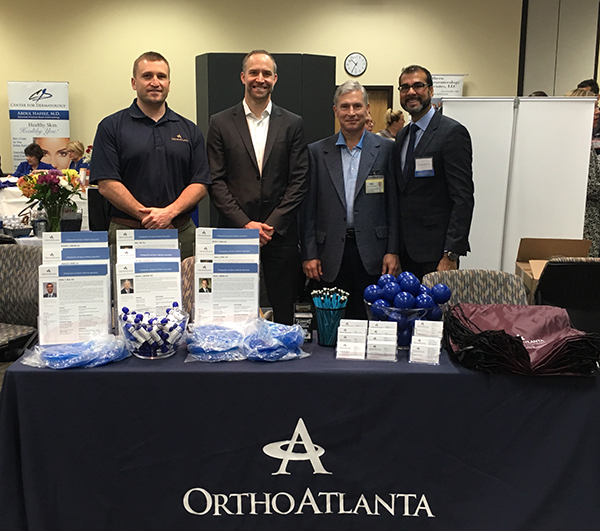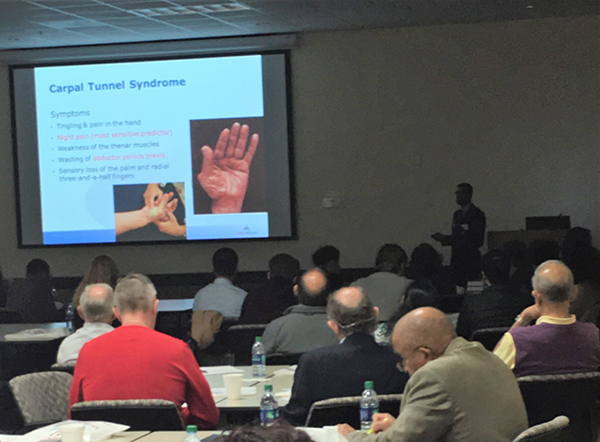 « Back to News