Home
/
Media
/
Join Team OrthoAtlanta On Saturday, May 4, 2019 At The Annual Arthritis Foundation Walk To Cure Arthritis
Join Team OrthoAtlanta on Saturday, May 4, 2019 at the Annual Arthritis Foundation Walk to Cure Arthritis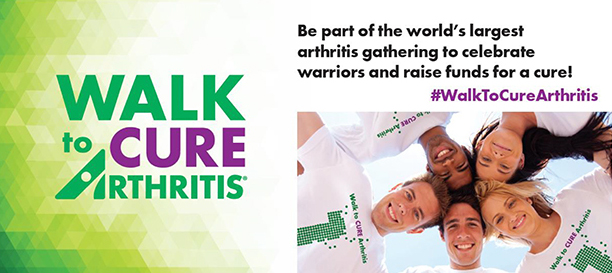 Join OrthoAtlanta physicians and staff as they Walk to Cure Arthritis on Saturday, May 4, 2019. With registration starting at 9:00 a.m., and Walk beginning at 10:00 a.m., event participants gather at the Concourse Office Park (King and Queen Buildings) in Sandy Springs, Georgia, just outside the perimeter.
The event features a three-mile and one-mile course, with arthritis information and activities for the entire family. Pet owners are encouraged to bring their dogs.
OrthoAtlanta is a proud sponsor of the Arthritis Foundation of Georgia Walk to Cure Arthritis. OrthoAtlanta teams from across the company raise funds for 9 weeks leading up to this event. Stop by the OrthoAtlanta booth on May 4 to learn more about the physicians, staff and services available at OrthoAtlanta who provide both operative and non-operative treatments and relief for arthritis.
At OrthoAtlanta orthopedic and sports medicine specialists, we have your orthopedic needs covered, including both operative and non-operative therapy and treatment options for arthritis.
It's not too late to help! OrthoAtlanta encourages you to join our team in the walk or make a donation to the Arthritis Foundation Walk to Cure Arthritis at one of our local OrthoAtlanta offices, or via the Team web links below.
« Back to News