Home
/
Media
/
Job Rotation
Job Rotation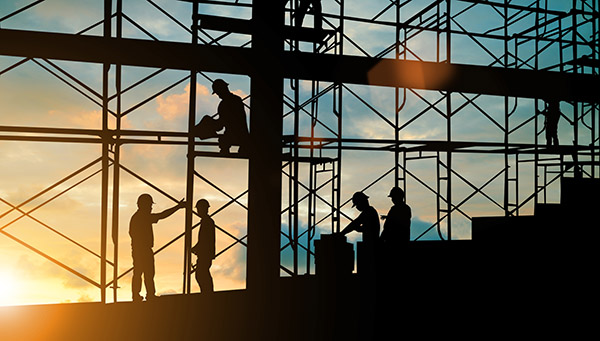 Job rotation is the structured exchange of workers between different jobs, requiring employees to rotate between different positions at specific intervals. This increases the variety of tasks required as the worker takes on additional duties and increasing physical demands. Job rotation does not eliminate ergonomic risk factors. Job rotation is an effective control measure for jobs that have been identified as "potential risk" jobs, however undesirable risk factors should not be concealed by administrative controls.
The benefits of job rotation include reduced absenteeism & turnover, improved work process efficiency, reduced employee exposure to high risk job demands, and reduced exposure to focused physical demands used for one particular job.
The disadvantages of job rotation can include short-term productivity loss and quality issues, not all positions are a good fit for job rotation, some workers may not be qualified due to restrictions or ability, workers who may object to learning new tasks or may see their current job as easier, and difficulty designing & implementing a plan.
A misconception is that job rotation is easy to design. Effective design is one of the most important and difficult aspects of developing a beneficial job rotation plan. The rotation sequence and frequency should be based on a specialist's evaluation of various job factors including muscle groups utilized, forces, postures, repetitions, sustained exertions, tools utilized and training requirements.
Reactive job rotation reduces employee exposure to jobs that have been identified as high risk based on an objective ergonomic assessment. Proactive job rotation can be implemented to prevent muscle fatigue due to exposure of tasks that focus the workload on single muscle groups.
For more information on how OrthoAtlanta can assist you with your workers' compensation needs, please contact myself or one of our Healthy Return Liaisons.
Ed. Note: Shane Anthony, MBA, LPTA, CEAS III, AOES is the Executive Director of Occupational Medicine & Industrial Rehabilitation, OrthoAtlanta.
Piedmont Orthopedics | OrthoAtlanta is located across the greater Atlanta area with 13 physician offices providing surgical and non-surgical orthopedic care, dedicated workers' compensation coordinators and on-site physical therapy facilities to serve you.
« Back to News