Home
/
Media
/
DawgNation Daily Thursday Injury Report
DawgNation Daily Thursday Injury Report
University of Georgia fans love football! DawgNation Daily provides Georgia Bulldog football fans with all things UGA, including team and player stats, conversations heard Around the DawgHouse, and even The Injury Report that provides the inside scoop on player injuries that may impact the Saturday regular and post-season games.
Tune in each Thursday at 10:00 a.m. for DawgNation Daily with Brandon Adams for The Injury Report presented by OrthoAtlanta Orthopedics and Sports Medicine. You can hear it live each week on the DawgNation Daily podcast or Facebook page or read it on DawgNation.com.
Did you miss the show? Catch up on past broadcasts at The Injury Report.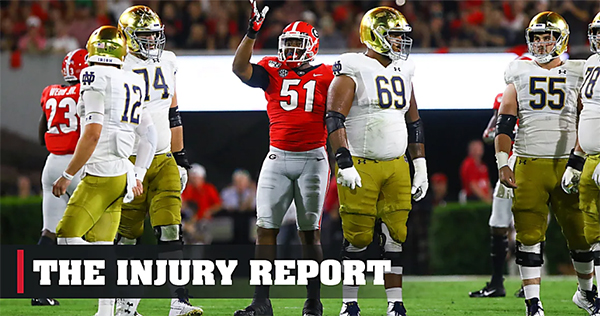 « Back to News