Home
/
Media
/
OrthoAtlanta Medical Director, Michael J. Behr, M.D., On Annual Medical Mission Trip To Haiti
OrthoAtlanta Medical Director, Michael J. Behr, M.D., on Annual Medical Mission Trip to Haiti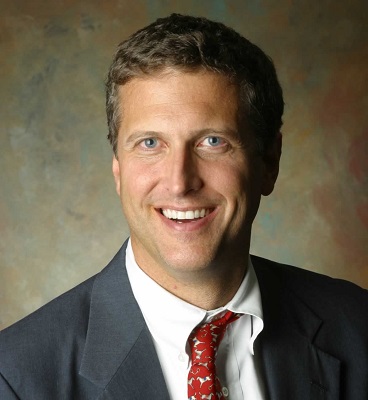 OrthoAtlanta Medical Director, Michael J. Behr, M.D., is on an Annual Medical Mission Trip to Haiti; Week of Service Provides Needed Orthopaedic Care to Under-Served Rural Population
ATLANTA, GA, MARCH 21, 2016 –
OrthoAtlanta Medical Director, Michael J. Behr, M.D., is serving the people of Haiti during an annual medical mission trip to the island nation from March 19 to 25, 2016. Together with other Atlanta area physicians, Dr. Behr is providing needed orthopaedic services to Haitian citizens through the Hospital Albert Schweitzer (HAS) in Deschapelles, a mountain community in the rural interior, outside Port-au-Prince, Haiti.
Dr. Behr, a practicing orthopaedic surgeon, began his annual mission trips to the impoverished country in 2010, the year of the deadly earthquake that killed thousands of people and left so much of Haiti in ruins. The needs at that time were obvious and immediate, but need continues today. This reality strengthens Dr. Behr's commitment to the country and brings him back to Haiti every year since. Fellowship-trained in sports medicine, and largely focused on knee replacement surgery in his practice at OrthoAtlanta Fayetteville, Georgia, Dr. Behr is board-certified in general orthopaedic surgery. During his week-long service in Haiti, Dr. Behr provides his expertise across a variety of musculoskeletal conditions, ranging from trauma to rare bone disease.
Sharing insight into his draw to Haiti, Dr. Behr describes that, "the impoverishment of the people of Haiti, an island nation less than three hours and 1,285 miles from the U.S., is incredible. The needs are real, and ongoing. Prior to our arrival, patients will travel to the hospital, some walking many miles and setting up camp in front of the hospital, waiting in line for several days for their turn to see a physician."
During his week of service, the first several days are spent examining patients, providing immediate treatment, and identifying those who will require surgery. The surgeries are performed during the final few days of the week. Follow up examinations are conducted by existing hospital staff or other physician groups that serve a similar role in future weeks during the year.
In addition to his busy physician practice and serving as the Medical Director for OrthoAtlanta, Dr. Behr is also completing a demanding Masters in Business Administration program through the Northwestern University Kellogg School, and raising a growing family. "Taking time to give back to the people of Haiti is an important priority for me," cited Dr. Behr. "The Haitian patients are extremely thankful for the care they receive. The opportunity to serve is energizing and a personally rewarding part of my life."
About OrthoAtlanta
OrthoAtlanta is one of the largest orthopaedic and sports medicine practices in the greater Atlanta, Georgia, area with 12 offices including the Fayetteville location served by Dr. Behr. OrthoAtlanta offers convenient accessibility to a full range of musculoskeletal surgeons, specialists and patient services including on-site physical therapy, five imaging centers and two AAAHC surgical centers. Comprehensive operative and non-operative musculoskeletal care and expertise includes sports medicine, arthroscopic surgery, hip replacement, knee replacement, neck and spine surgery, elbow and shoulder surgery, ankle and foot surgery, pain management, general orthopedics, work related injuries and acute orthopedic urgent care. Learn more at www.OrthoAtlanta.com.
« Back to News