Home
/
Media
/
Dr. Sharrona Williams, OrthoAtlanta Orthopedic Surgeon, Race Participant In 2016 Race Across America After Recent Total Knee Replacement
Dr. Sharrona Williams, OrthoAtlanta Orthopedic Surgeon, Race Participant in 2016 Race Across America After Recent Total Knee Replacement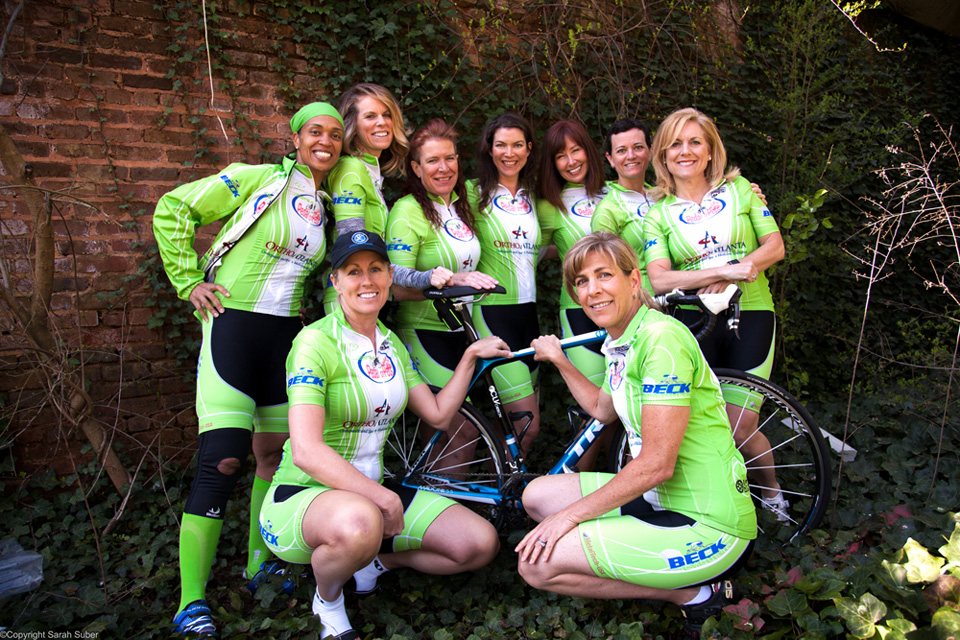 Photograph by Sarah Suber www.sarahsuber.com
OrthoAtlanta is proud of Georgia's Team Pedal For Pets, only the 3rd 8-person all-woman team to complete the Race Across America in its 35 year history. Billed as the toughest cycling race in the world, Team Pedal for Pets team started in Oceanside, California on June 18, 2016 at 3 p.m. EDT and finished the grueling cross country race in Annapolis, Maryland on Sunday, June 26 at 2:27 a.m. racing over 3,089 miles, three mountain ranges, deserts, prairies and cities across America.
Racers include OrthoAtlanta orthopaedic surgeon Dr. Sharrona Williams who had a total knee replacement just 4.5 months ago.
HIGHLIGHTS
OrthoAtlanta orthopaedic surgeon, Dr. Sharrona Williams, races in the 2016 Race Across America (RAAM) cross-country cycling event.
A member of the eight-person all-woman team, Pedal for Pets, Dr. Williams' RAAM Team Start begins Saturday, June 18 in Oceanside, California and finishes in Annapolis, Maryland. The RAAM average 8-person race time is seven days.
Dr. Williams accepted this challenge following a total knee replacement surgery just 4.5 months ago. Her recovery and aggressive rehabilitation regime made her ready for this grueling cross country cycling challenge!
THE RACE
Race Across America is billed as the World's Toughest Bicycle Race.
For 35 years, RAAM has been challenging ultracyclists from around the globe to push their physical and mental limits to the farthest reaches.
Starting in Oceanside, California, RAAM spans 3000 miles, climbs 175,000 feet, crosses 12 states and finishes in Annapolis, Maryland.
The route travels west to east, traversing three major mountain ranges (the Sierra, Rocky and Appalachian), crosses four of America's longest rivers (Colorado, Mississippi, Missouri and Ohio) and the Great Plains. The ride passes through such iconic American landmarks as the Mojave and Sonoran Deserts, Monument Valley, Great Plains and Gettysburg.
There is no other race in the world comparable to RAAM. It is open to amateur and professional racers, in solo, 2-, 4- and 8-person teams. Over 35 countries are represented.
The event also allows racers to raise awareness and money for charities of their choice. RAAM Team Pedal for Pets will be raising funds for Pedal for Pets, a local animal welfare organization.
THE TEAM
RAAM Team Pedal for Pets is one of only three 8-person all-women teams to have attempted this challenge in the race's 35 year history.
The team members reside in the Newnan, Georgia area, just south of Atlanta, Georgia.
The team is raising funds for Pedal for Pets, based in Senoia Georgia. Since 2010, Pedal for Pets has raised monies and donated food to area pet shelters and Humane Groups, providing funding for low cost and no cost spay and neuter surgeries, rabies vaccines and food donated to pet food banks. There growing success has led to raising grant monies for local shelters and much more.
THE RACER, DR. SHARRONA WILLIAMS, M.D., ORTHOPAEDIC SURGEON, ORTHOATLANTA
Dr. Sharrona Williams is a board certified orthopaedic surgeon who is fellowship trained in foot and ankle surgery.
Areas of specialization for Dr. Williams include foot and ankle disorders, sports medicine and total ankle replacement.
Dr. Sharrona Williams had a total knee replacement 4.5 months prior to the 2016 Race Across America event.
Dr. Williams credits her readiness for the 2016 RAAM race with the right combination of elements including the successful knee replacement surgery performed by OrthoAtlanta physician Dr. Christopher Jarrett followed by requisite recuperation and an aggressive rehabilitation program led by her OrthoAtlanta physical therapist, Ford Cooper.
With encouragement from OrthoAtlanta physicians and staff, coupled with the dedicated training of the RAAM Team Pedal for Pets team members and support from across the community, Dr. Williams is ready for the 2016 RAAM.
ORTHOATLANTA, A PROUD SPONSOR OF RAAM TEAM PEDAL FOR PETS
OrthoAtlanta is proud to sponsor the 2016 RAAM TEAM Pedal for Pets, racing in the 2016 Race Across America.
Dedicated to the Atlanta community, OrthoAtlanta orthopaedic and sports medicine specialists proudly serves as the official sports medicine provider to the Chick-fil-A Peach Bowl, Chick-fil-A Kickoff Game, BB&T Atlanta Open tennis championships, Atlanta Gladiators professional hockey, Georgia Soccer, Clayton State University, and numerous high school and community sports programs across the region.
OrthoAtlanta is one of the largest orthopaedic and sports medicine practices in the greater Atlanta, Georgia area. With 35 physicians in 12 offices, the physician-owned practice is dedicated to providing the highest level of patient care for injury or deformity of muscles, joints, bones and spine.
OrthoAtlanta provides comprehensive operative and non-operative musculoskeletal care and expertise, on-site physical therapy, pain management clinics, five MRI imaging centers and two Surgery Centers. Learn more at www.OrthoAtlanta.com.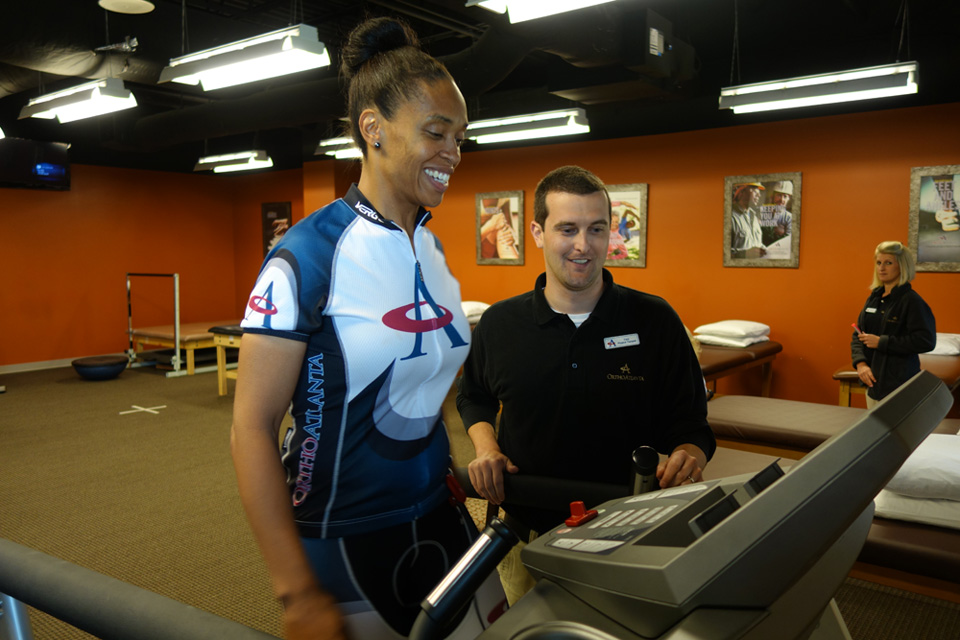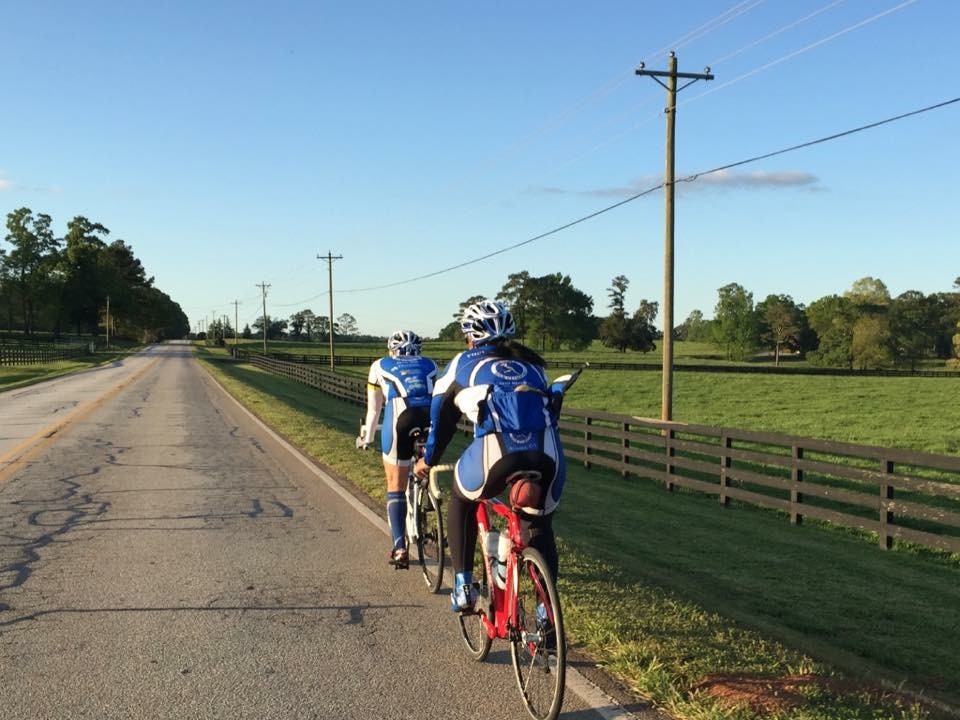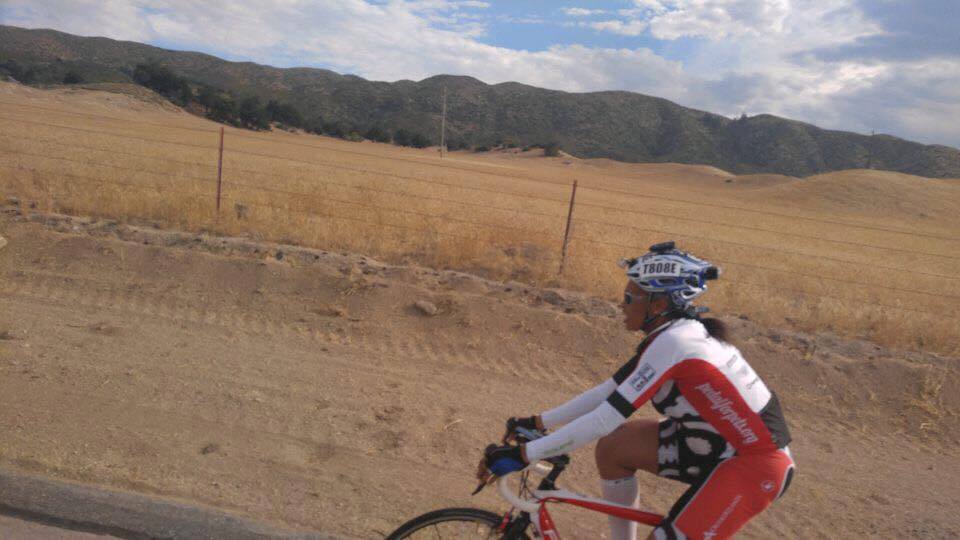 « Back to News