Home
/
Health News
/
New Cholesterol Guidelines Focus On Personalized Approach
New Cholesterol Guidelines Focus on Personalized Approach
By Dennis Thompson
HealthDay Reporter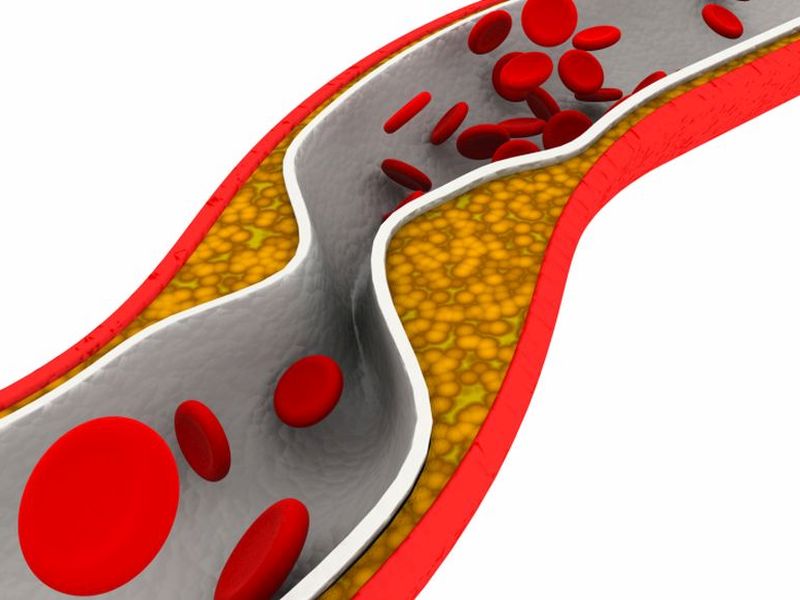 SATURDAY, Nov. 10, 2018 (HealthDay News) -- A lifelong approach to lowering cholesterol, starting in some kids as young as 2, is the United States' best bet to lower everyone's risk of heart attack and stroke, according to updated guidelines released Saturday by the American Heart Association (AHA).
"Personalized" cholesterol-fighting tactics recommended by the guidelines include:
More detailed risk assessments, to help figure out a person's specific risk of heart disease, including the use of CT scans to detect hardened arteries.
Harder-hitting cholesterol drugs like ezetimibe or the new, expensive class of drugs called PCSK9 inhibitors should be added on top of statins for high-risk people who are struggling to lower their levels.
Initial cholesterol blood tests for kids between the ages of 9 and 11 to gauge their lifetime risk early, including tests for children as young as 2 with a family history of heart disease or high cholesterol.
Nearly one of every three American adults have high levels of "bad" LDL cholesterol, which contributes to fatty plaque buildup and narrowing of the arteries, the AHA said. People with LDL levels of 100 mg/dL or lower tend to have lower rates of heart disease and stroke.
"The science has shown that having high cholesterol at any age increases risk significantly," said AHA President Dr. Ivor Benjamin. "That's why it is so important that even at a young age people are following a heart-healthy lifestyle and understand and maintain healthy cholesterol levels."
Focus on lifestyle first
Starting cholesterol tracking as early as possible is important because many people have no idea about their levels, said Dr. Neil Stone, a professor of cardiology with Northwestern University's Feinberg School of Medicine.
"I run a lipid [cholesterol] clinic, and I constantly see people in their 20s and 30s who've never had a cholesterol test and their LDLs are 200 or higher," said Stone, who co-chaired the guideline writing committee. "We simply didn't know their family histories."
Only healthy lifestyle changes would be recommended in kids and teens with high cholesterol, since there's a lack of evidence regarding the use of cholesterol-lowering drugs that early, the AHA said.
People from age 20 onward should receive regular heart risk assessments, including cholesterol testing, according to the guidelines released at the AHA's annual meeting in Chicago.
One big positive -- people not taking statins don't have to fast before taking their cholesterol blood test, the guidelines say.
"Finally, finally we've embraced the idea that people don't have to be fasting to get their cholesterol checked," said Dr. Martha Gulati, division chief of cardiology for the University of Arizona-Phoenix and editor of CardioSmart.org for the American College of Cardiology.
"If I have clinic in the afternoon, do you think any of my patients are fasting? Even in the morning clinic, I'm lucky if they didn't eat a couple of donuts before they came," Gulati said.
Doctors will be encouraged to talk with patients about "risk-enhancing factors" that can provide a more personalized perspective of their risk.
Patients will still be checked for smoking, high blood pressure and high blood sugar, but doctors also should talk about other risk factors like family history, ethnicity, metabolic syndrome, chronic kidney disease, chronic inflammatory conditions and premature menopause or preeclampsia.
This additional information can make a difference in what kind of treatment plan a person needs, the guidelines say.
These risk-enhancing factors make the guidelines more complex, but also highlight important differences in heart risk among people, Gulati said.
For example, it's important to know about things like preeclampsia or gestational diabetes when assessing a woman's heart risk, Gulati said.
"These are things that we in our women's heart centers are asking about, but we've never had somebody backing us up that these are things that should make us be more aggressive," Gulati said.
Calcium may be key
For those whose heart risk is moderate, the guidelines now call for coronary artery calcium (CAC) scans as a "tie-breaker" to help assess the health of their arteries. CAC is a type of CT scan that looks for calcified plaque in the arteries.
People with a CAC score of zero -- no plaques at all -- might be able to forego or delay taking statins unless they have some other risk factor, said Dr. Sidney Smith, a professor of cardiology with the University of North Carolina School of Medicine.
In most cases where the CAC score is zero, adults have 10-year risk rates below the range where statins provide a net benefit, the guidelines say.
"I have seen patients with coronary calcium scores of zero, and I suggested they may not need to be taking a statin," said Smith, who served on the guideline committee. "A finding of zero can be very helpful."
Risk factors that would indicate a need for statins would include smoking, diabetes or a strong family history of heart disease.
The radiation involved in a CAC scan is similar to that of a mammogram, Stone noted.
The updated guidelines also introduce other cholesterol-lowering drugs besides statins.
What about costs?
Drugs like ezetimibe or PCSK9 inhibitors should be considered for people who've already had a heart attack or stroke and have LDL levels 70 or higher despite taking as much statin as they can stand, the guidelines say.
The guidelines call for first adding ezetimibe, which is now generic, and then adding more costly PCSK9 inhibitors if cholesterol levels still remain high.
PCSK9 inhibitors, which include drugs such as Praluent or Repatha, come with price tags of about $14,000 per year.
Partly for that reason, the use of these drugs should be reserved for those at highest risk, the guidelines say.
"There have been concerns over the cost of PCSK9 inhibitors and some insurance companies have been slow to cover them, so it's important to note that the economic value of these new medications may be substantial only for a very specific group of people for whom other treatments haven't worked," Benjamin said.
The guidelines are complicated for good reasons, but now the next challenge will be to boil them down for front-line physicians and families, Gulati said.
"It looks a little overwhelmingly complicated. We need to figure out a simple way to translate it to everybody, including patients," Gulati said.
More information
For more on coronary artery calcium testing, visit University of Maryland Medical Center.
« Back to News

The news stories provided in Health News and our Health-E News Newsletter are a service of the nationally syndicated HealthDay® news and information company. Stories refer to national trends and breaking health news, and are not necessarily indicative of or always supported by our facility and providers. This information is provided for informational and educational purposes only, and is not intended to be a substitute for medical advice, diagnosis, or treatment.