Home
/
Health News
/
Improved Pig To Human Kidney Transplants Mark A Major Advance
Improved Pig-to-Human Kidney Transplants Mark a Major Advance
By Dennis Thompson HealthDay Reporter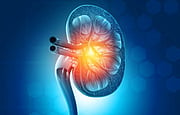 WEDNESDAY, Aug. 16, 2023 (HealthDay News) -- Genetically engineered pig kidneys are nearing the point where they could provide a government-approved, sustainable supply of organs for sick humans awaiting a transplant, a pair of new studies argue.
A lightly modified pig kidney has continued to function more than a month in a brain-dead human donor kept alive on a ventilator, according to an ongoing study conducted at NYU Langone Health in New York City.
It's the longest that a gene-edited pig kidney has survived and functioned in a human, said Dr. Robert Montgomery, director of the NYU Langone Transplant Institute.
"Seeing this unfold over the past more than a month now, I think we're going to be able to add some really important information that will get us over the hurdle of skepticism and concern about the long-term safety of these organs in humans," Montgomery said at a Wednesday media briefing.
Meanwhile, a more heavily manipulated set of gene-edited pig kidneys provided seven days of life-sustaining kidney function as part of a separate study at the University of Alabama at Birmingham.
A pair of pig kidneys transplanted into a second brain-dead donor body continued to function as they would for a living human throughout the weeklong study, producing liter upon liter of properly filtered urine, the Alabama researchers said.
In both studies, standard immune-suppressing drugs were used to keep the bodies from rejecting the pig organs, researchers said.
Time for human clinical trials?
Both sets of researchers said their results add to the mounting evidence that modified pig kidneys are ready for human clinical trials.
"We were able to gather additional safety and scientific information critical to our efforts to seek FDA [U.S. Food and Drug Administration] clearance of a Phase I clinical trial in living humans and hopefully, add a new, desperately needed solution to address an organ shortage crisis responsible for tens of thousands of preventable deaths each year," Dr. Jayme Locke, director of UAB's Comprehensive Transplant Institute, said in a university news release.
Nearly 88,000 people are on the waiting list for a kidney transplant in the United States, NYU Langone researchers said in background notes. Nearly 808,000 Americans have end-stage renal disease.
"Only a third, sadly, will make it across the finish line," Montgomery said of those waiting for a donor organ. "The others will become too sick to benefit from a transplant or will die waiting."
Transplantation is the gold standard treatment for end-stage kidney disease, but fewer than 25,000 kidney transplants are performed each year in the United States, the UAB researchers said.
"Many of these deaths could be prevented if an unlimited supply of kidneys were available for transplant," Locke said. "Decades of human-to-human kidney transplants have shown that a kidney recipient has a greater longevity and quality of life than a kidney-disease person on chronic dialysis. About 5-15% of dialysis patients die yearly, and the eight-year survival rate is only about 35%."
Both teams of researchers used kidneys drawn from pigs bred by Revivicor Inc., a subsidiary of United Therapeutics Corporation.
In the NYU Langone study, the pig kidneys contained just one genetic modification intended to block the human body's most severe immune response to transplanted animal organs.
This hyperacute rejection, which typically occurs within minutes of an animal organ transplant, is spurred on by a molecule in humans called alpha-gal.
Revivicor's "GalSafe" pigs have been engineered to block the alpha-gal gene, preventing immediate rejection.
Additionally, the pig's thymus gland was embedded under the outer layer of the kidney prior to transplantation. The thymus gland is responsible for educating the immune system.
"Transplanting the thymus from the pig allows new developing cells in the recipient's body to learn to recognize the pig antigens as their own, and it can potentially lead to a decreased immune response and decreased risk of rejection," said co-researcher Dr. Adam Griesemer, an associate professor of surgery at the NYU Grossman School of Medicine.
How long can a donated pig kidney survive?
Previous studies in 2021 and 2022 have shown a GalSafe pig kidney could survive two or three days in a brain-dead human body, Montgomery said.
The new study looked at whether the kidneys would avoid longer-term rejection by the adaptive immune system in humans, a follow-up response that doesn't occur until 10 to 14 days after encountering foreign tissue, Montgomery said.
The kidneys were transplanted into 57-year-old Maurice Miller, who passed out in early July from a brain tumor and never regained consciousness. Miller's family chose to donate his body to the study after he was declared brain-dead.
"Though my brother cannot be here, I can say with confidence that he would be proud of the fact that in the tragedy of his death, his legacy will be helping many people live," Miller's sister, Mary Miller-Duffy, said at the news conference.
After 32 days, the kidneys remained healthy and viable in Miller's body.
"The one-month kidney biopsies and kidney tests show no evidence of rejection, and normal renal function in clearance of toxins," Montgomery said. "The pig kidney appears to replace all of the important tasks that the human kidney manages."
Researchers will continue to track the kidneys' progress for another month.
Less gene tweaking needed for kidney
These single-edit kidneys differ from earlier engineered pig organs, which have included up to 10 gene edits to make them more acceptable to the human immune system, researchers noted.
"We think that the kidney likely requires less genetic manipulation to be accepted by the human immune system than, for instance, a pig heart," Montgomery said.
The simpler genetic engineering means that "they can be scaled much more easily to provide an unlimited supply of kidneys for patients who need them," Montgomery added.
In fact, GalSafe pigs are already FDA-approved as a food source for humans with alpha-gal syndrome, a meat allergy caused by a tick bite, NYU Langone researchers said.
The University of Alabama study involved "UKidney" experimental pig kidneys from Revivicor, which contain 10 gene edits.
They were placed into the body of a 52-year-old man who was not named at the request of his family.
The transplanted kidneys made urine within four minutes of restoration of blood flow, and wound up producing more than 37 liters -- nearly 10 gallons -- of urine during the first 24 hours.
"It was really remarkable to see," Locke said of how well the kidneys functioned.
By testing in these donor bodies, the NYU Langone and UAB researchers say they are paving the way for same human trials of genetically modified pig kidneys.
"I think there's a very compelling story that exists at this point that I think should give further assurances about starting some initial Phase 1 trials in living humans," Montgomery said.
A report on the UAB study was published Aug. 16 in JAMA Surgery.
More information
The U.S. National Institutes of Health has more about kidney transplantation.
SOURCES: Robert Montgomery, MD, DPhil, director, NYU Langone Transplant Institute, New York City; Adam Griesemer, MD, associate professor, surgery, NYU Grossman School of Medicine, New York City; University of Alabama at Birmingham, news release, Aug. 16, 2023; JAMA Surgery, Aug. 16, 2023
« Back to News

The news stories provided in Health News and our Health-E News Newsletter are a service of the nationally syndicated HealthDay® news and information company. Stories refer to national trends and breaking health news, and are not necessarily indicative of or always supported by our facility and providers. This information is provided for informational and educational purposes only, and is not intended to be a substitute for medical advice, diagnosis, or treatment.