Home
/
Health News
/
Goodbye 'Gluten Free'? Celiac Disease Vaccine May Make It Possible
Goodbye 'Gluten-Free'? Celiac Disease Vaccine May Make It Possible
By Serena Gordon
HealthDay Reporter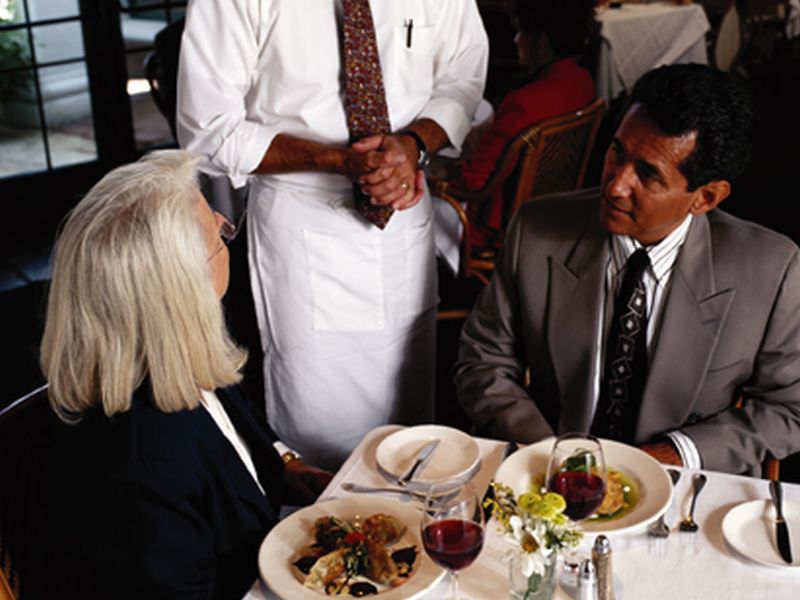 WEDNESDAY, Nov. 14, 2018 (HealthDay News) -- People with celiac disease must follow a very restrictive diet, but an experimental vaccine may offer many of them the freedom to eat more normally.
Celiac disease is an autoimmune disorder. If someone with the disease eats gluten -- a protein found in wheat, barley and rye -- it can damage the small intestine.
The vaccine, dubbed Nexvax2, is designed to elicit an immune system response in about 90 percent of people with celiac disease -- specifically those who carry a gene that allows their immune system to "see" the vaccine.
"People with celiac disease often are afraid of food. Nexvax2 will give them freedom to be able to live life and not be afraid of eating out. It will be socially liberating," said Leslie Williams, CEO of ImmusanT, the company developing the vaccine.
Eating a gluten-free diet isn't easy, according to Alice Bast, CEO of Beyond Celiac, a nonprofit research organization. Cross contamination with foods containing gluten is always a concern, she explained.
"Because people with celiac disease note that their toughest challenges are when dining out, socializing and traveling, an effective treatment could bring back some of the freedoms people in our community have lost," Bast said.
"If [Nexvax2] is effective, it may one day be used to enable people with celiac disease to eat a normal diet that contains gluten without damaging their system or getting sick," she said.
About 1 percent of Americans have celiac disease. Symptoms include stomach pain and bloating, diarrhea, vomiting, constipation, weight loss, fatigue, and delayed growth and puberty. Long-term problems can include malnutrition and nervous system problems.
The current treatment is avoiding gluten. But gluten is found in many foods and products such as lipstick. Even foods that don't directly contain gluten may be contaminated by gluten during the production process. Something as simple as a gluten-free chicken cutlet being fried in a pan previously used to cook a breaded (containing gluten) chicken cutlet may cause damage to someone with celiac disease, Bast explained.
Williams said that inadvertent gluten exposures like that occur an average of three to four times a month.
Nexvax2 works by reprogramming the T cells in the immune system that attack the small intestine in people with celiac disease. The injectable vaccine makes these cells nonresponsive to gluten exposure, Williams said.
The maintenance injections can be given at home with a device that automatically injects the vaccine under the skin. Williams said people would likely need to give themselves a shot once a week to protect themselves from inadvertent gluten exposures.
ImmusanT has completed five phase 1 trials of Nexvax2, Williams said. Early trials caused patients to vomit, so the initial vaccine dose was lowered. Then it's slowly increased until people are exposed to an amount of gluten that's about equivalent to two loaves of bread.
Williams said the vaccine was safe and well-tolerated in the early trials. Because it affects a specific part of the immune system, she said there aren't concerns about immune system suppression.
"The vaccine targets only the part of the immune system that leads to celiac disease complications throughout the body. Unlike immunotherapy treatments for cancer, rheumatoid arthritis and inflammatory bowel disease, Nexvax2 does not suppress the whole immune system," Bast said.
ImmusanT is planning a six-month phase 2 study on the vaccine. It will include 150 people with celiac disease from 40 sites in the United States, Australia and New Zealand, Williams noted. She said it's too soon to predict right now when the vaccine might potentially be available. It's also too soon to estimate the cost, she said.
Bast said that Nexvax2 isn't the only possible treatment for celiac disease in development.
"There are more than a dozen therapies in the research pipeline. Nexvax2 is one of three therapeutic vaccines under investigation. Other approaches include preventing gluten from being absorbed by the body, breaking the gluten down using enzymes, and managing the body's reaction to gluten after it is absorbed," Bast said.
More information
The Celiac Disease Foundation offers more on celiac disease.
« Back to News

The news stories provided in Health News and our Health-E News Newsletter are a service of the nationally syndicated HealthDay® news and information company. Stories refer to national trends and breaking health news, and are not necessarily indicative of or always supported by our facility and providers. This information is provided for informational and educational purposes only, and is not intended to be a substitute for medical advice, diagnosis, or treatment.